You know that saying that goes, "A mother becomes a mother when she becomes pregnant, and a father becomes a father when he sees his baby for the first time?" They said it on Juno, so it must be true.
More: Irina Shayk's either wearing an engagement ring or trying to fool everyone
But not so much for Bradley Cooper, who, according to reports, is so stoked about his baby on the way that he's going with fiancée Irina Shayk to every single doctor appointment she has.
"Bradley has been there for her and is loving seeing the baby grow inside her. They share those moments when the baby kicks and they can't wait!" an insider told E! News. "Bradley been taking her to her doctor visits and is so excited every time they see the baby. She is very healthy and the baby is as well."
More: We're willing to bet Bradley Cooper & Irina Shayk get married in 2017
Another source told Harper's Bazaar pretty much the same thing: "[Cooper] and Irina Shayk are expecting their first child together in May, and so far, he's reportedly been very hands-on and supportive, including accompanying Shayk to the OB/GYN to monitor their baby's development."
But hold up — why is everyone making such a big deal out of Cooper going to his fiancée's appointments, as if we shouldn't expect him to be there? He impregnated her, so why wouldn't he be participating in this whole growing-a-baby business?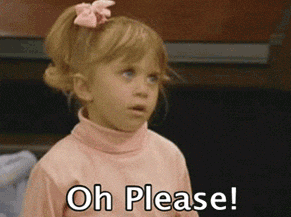 Anyway.
E!'s source says everything is going well, and Shayk, who premiered her baby belly on the effing catwalk for the Victoria's Secret Fashion Show like the badass that she is, is happy and healthy and enjoying her pregnancy. The source claimed that things are going so well, she's already looking forward to more kids in the future.
"She can't wait to be a mom and would like more kids after this," the insider said.
More: 9 things to know about Irina Shayk, model and Bradley Cooper's girlfriend
Before you go, check out our slideshow below.