This is not a test — Nina Dobrev is returning to TVD one last time before the series officially closes its diary.
More: Nina Dobrev announces Vampire Diaries exit with 23 photos and sweet message
Dobrev announced her return on Instagram Thursday alongside a photo of the final script. "I know it's Thursday, but this is not a TBT. #BackOnSet #TVDForever."

Ever since closing her chapter as Elena Gilbert, it was unclear whether or not Dobrev would ever reprise her beloved role. Now we finally have answer. No details have been revealed about exactly how she'll return, though executive producers Julie Plec and Kevin Williamson did release statements (via Entertainment Weekly) expressing their excitement over the news.
Plec said, "I'm thrilled to bring this show to an end the way we always intended — with Nina back to help us say goodbye."
Williamson added, "I'm so excited to have Nina back to ensure our farewell episode is truly epic!"
We have no doubts that it will certainly be "epic," because at this point in time there seems to be no way for Elena to come back in vampire form without her best friend Bonnie (Kat Graham) dying. Remember, Kai placed Elena in magic-induced coma and linked her to Bonnie. So when Bonnie dies, Elena awakes.
However Dobrev is incorporated into the series finale, it will probably be memorable. So with that, let's take the time to theorize about all the ways we can think of (right now, at least) that Elena will be part of the last TVD episode ever.
More: The Vampire Diaries spoiler: Paul Wesley reveals the future for Steroline
1. Bonnie dies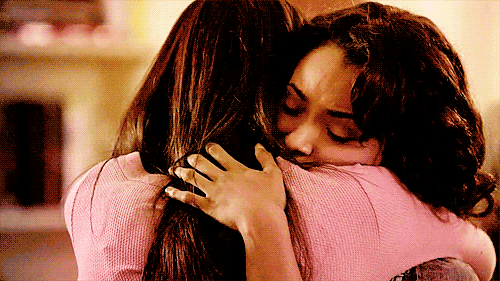 Again, at this time, Bonnie's death seems like the only solution. As for when Bonnie dies is another question.
2. A future Elena
What if Bonnie grows old and ends up dying with a human Enzo (he could take the cure) and then we see Dobrev return as Elena in the very far-off future? There's a chance TVD could do a major time-jump to show Elena and Damon living happily ever after 60 or so years from now. And be sure to take note that the final episode is titled, "I Was Feeling Epic." Maybe Elena is telling her story to someone or writing in her diary about her "epic" journey.
3. It's not Elena, it's Katherine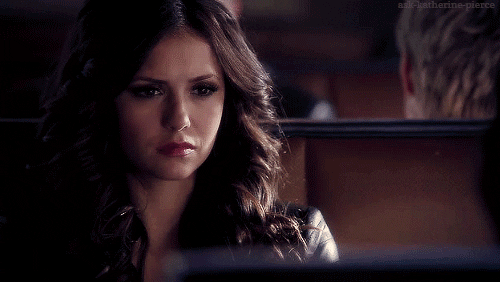 Neither Dobrev, Plec, or Williamson said Dobrev is coming back as Elena. What if she is returning as Katherine or another doppelgänger? Katherine seems likely, especially since the final season is dealing directly with hell. If you recall, last we saw Katherine Pierce, she was seemingly being dragged to hell. Hmm… it's possible. Though, we highly doubt Plec and Williamson would bring back Dobrev and not show her as Elena in the series finale. That would be so cruel.
4. They beat Kai at his own game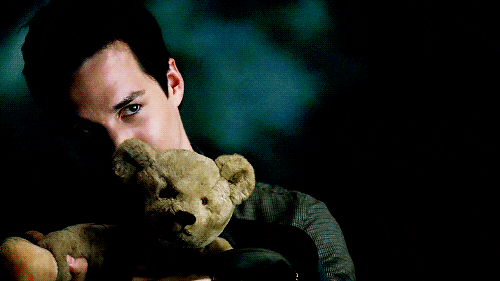 Maybe they end up figuring out a way to break Kai's magic, awake Elena and keep Bonnie alive all at the same time. They always seem to find a way around spells, so don't lose hope just yet.
More: Vampire Diaries: What I really thought of Nina Dobrev's final goodbye
5. Time travel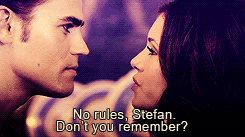 Now, TVD isn't The Flash by any means, but what if time travel somehow becomes a possibility? If so, then maybe they could all travel back to the past and stop Kai before he caused an even bigger mess of their lives.
6. It's only a dream and/or vision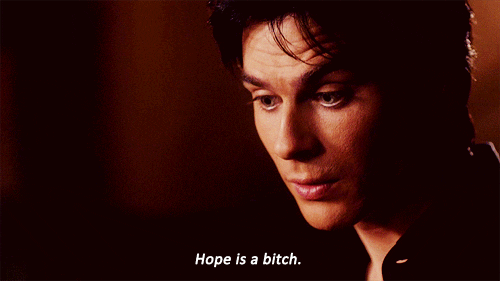 Here's hoping Dobrev doesn't only appear as Elena in dream or vision. That would be a total bummer, wouldn't it? Also, it would be completely unfair. Fans deserve better than that.
7. Memories last forever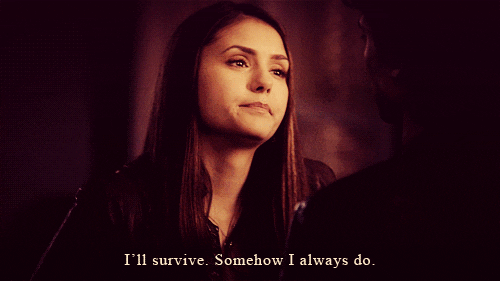 What would be worse than a dream and/or vision would be seeing Elena in a memory. Seeing as TVD has already shown past memories of Elena this season, we highly doubt this is even an option.
However Dobrev returns, it's exciting to know that TVD will end with her by its side and exactly as it should.
You can catch Dobrev in The Vampire Diaries series finale when it airs Friday, March 10 at 8/7c on The CW.
More: Will The Vampire Diaries' Steven R. McQueen get his own spinoff show?
Before you go, check out our slideshow below.