In a move that surprised no one, Jill Duggar led a protest against Planned Parenthood exactly one day after millions of women marched on all seven continents for, among other things, protecting access to reproductive health.
More: Pregnant Jill Duggar booze-shamed for Valentine's Day photo (PHOTO)
What is also not surprising is the level of trolling happening on the Instagram post Duggar made to call for volunteers for her protest.
"Join us today at 2:30 for the March for Life and/or at 3:30 at the support for life rally!" she wrote. And instead of joining in her protest like they were invited to, other Instagrammers started dropping hilariously sick burns in the comments.
https://www.instagram.com/p/BPlDCEmlJ7N/
Warning: These responses are riddled with typos.
"I think u just wanted attention @jillmdillard," one person wrote. "Well.You.got it…You harass women not empower them and then you don't a an intelligent response for anyone on here..Let alone a response."
Another added, "For a family that preaches love this is an incredibly hateful thing to take part in. Who are you to judge another woman for her choices? You have no idea what they are going through, nor is it any of your business. I hope you educate yourself. I'm thankful to be Canadian, here we don't have to deal with this needless harassment while obtaining birth control like a responsible woman," and then ended the comment, "There's more to life than just endlessly procreating, it's too bad you'll never know that for yourself."
Oof. I ain't no Duggar fan, and even I wouldn't be that harsh.
Meanwhile, while Duggar was getting relentlessly bashed for protesting Planned Parenthood, Halsey was writing the organization a fat check.
The singer tweeted that for every retweet she got, she would donate a dollar to Planned Parenthood up to $100,000. It only took a few hours for the tweet to surpass 100,000 retweets.
in the next 5 hours each RT = $1 donation by me to @PPact. Please read & share on why PP is important for all women. @CecileRichards pic.twitter.com/PEfwIecZ1N

— h (@halsey) January 21, 2017

The internet has clearly taken a side here, and sorry, Jill, but it ain't yours.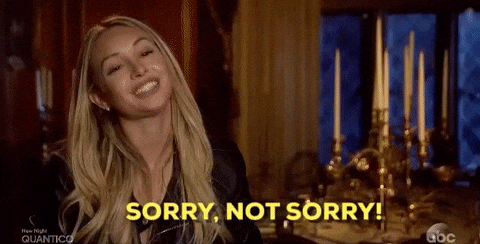 More: Singer Halsey shares her struggle with endometriosis on Twitter
Before you go, check out our slideshow below.