If I had a dollar for every time I sat down with my morning coffee, clicked on a headline and said to myself (out loud, no less), "What the fuck, Scientologists," I wouldn't need a job that pays me to write about Scientologists anymore.
More: Scientology's attempt to destroy Leah Remini is comical, but it won't work
In today's "What the fuck, Scientologists" news, a precinct in Los Angeles went red in November's presidential election for the first time in the better part of two decades, and it's apparently because L. Ron Hubbard's loyal followers are all about Donald Trump. Of LA's 1,700 precincts, this one was one of only seven that voted Republican, and it's also home to Scientology's "Big Blue" complex. According to the Los Angeles Times, around 1,100 registered voters live in that precinct, and half of them live on property owned by the Church of Scientology.
What do the Scientologists even want with Trump, though? Is it because he's a celebrity and so they consider him sort of like one of them? Or maybe because Scientologists just love them some conspiracy theories, and they know Trump is going to provide fuel for those in spades for as long as he remains in office? Who even knows? TBH, I can't figure out why any thinking person would vote for Trump or join Scientology, so there's a theme here.
Oh, and just for the record, the church wants everyone to know that it definitely, without question, did not make its members vote for Trump.
"The Church remained neutral in the presidential election as we always do," a church spokeswoman said in an email to the Times. " We support this country's electoral process and America's representative form of government, and respect the right of parishioners, our staff and clergy to vote for the candidate of choice."
Riiiiight.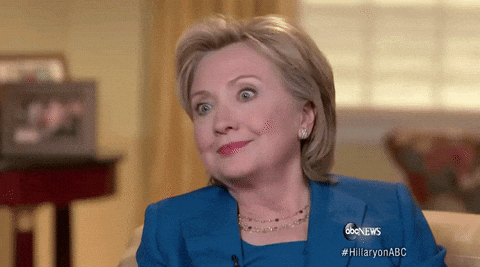 Before you go, check out our slideshow below.