On Tuesday, Jan. 24, the 2017 Academy Award nominations were announced. As it usually goes with any award show, people are not happy that one particular actress was snubbed while another one stole her well-deserved spot.
More: So, you're confused after watching Arrival — let us clear that up
We're talking about the fact that Amy Adams wasn't nominated for her lead role in Arrival, but Meryl Streep was nominated for her leading part in Florence Foster Jenkins. How did that happen? Let's also talk about the fact that Arrival was nominated for Best Picture (Florence Foster Jenkins was not). The film wouldn't be in that category without Adams and her fantastic performance, so how the heck did she not get nominated?
Don't get us wrong, Streep is an amazing actress who never fails with any of her performances, including as Florence Foster Jenkins. Plus, this is her 20th Oscar nom and that is a huge milestone, not to mention one that should definitely be celebrated. However, this time around, Adams most definitely deserved a spot in the Best Actress category over Streep.
If you've seen Arrival, then you know where we are coming from. Adams delivered on so many levels in addition to telling an extremely powerful story that was so much more than an alien invasion. We get chills just thinking about it.
We're not alone in our anger, either. There are plenty of similar emotional reactions on Twitter.
More: Sir Ian McKellen weighs in on the 2016 Oscars debate
As you can see above, there are even plenty of Streep fans who think Adams deserved the nomination. Basically, most people seem to be Team Amy in this situation.
To make matters worse, Oscars.com really rubbed salt in the wound by accidentally listing her as a nominee on its mobile site.
Like the class act she is, Adams probably isn't even thinking twice about Streep being nominated over her. Though, that doesn't mean we can't imagine how she might react. So why not have Amy Adams "react" to her own snub with GIFs of the actress?
Here are a few ways Adams could easily be feeling about this snubbing situation.
1. She might be holding in the anger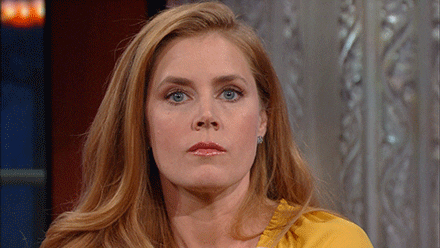 Same, Amy. Same.
2. She's probably hiding out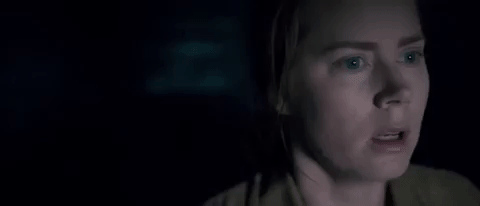 The only logical way to react to a snub.
3. She could very well be in denial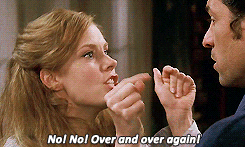 We can relate.
4. She's probably biting her tongue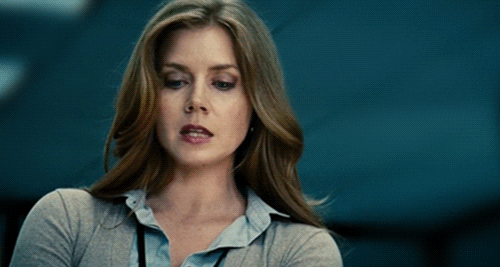 Sometimes it's best just to stay mum.
More: 13 incredible women the Academy Awards completely snubbed
5. She might even be confused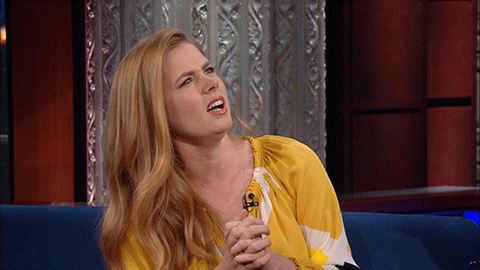 This is pretty much the consensus.
6. She's most likely accepted what's happen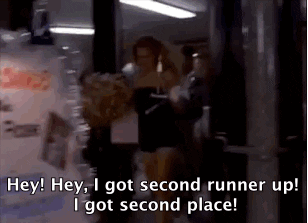 She doesn't seem like one to stew.
7. She's probably walking into every room like this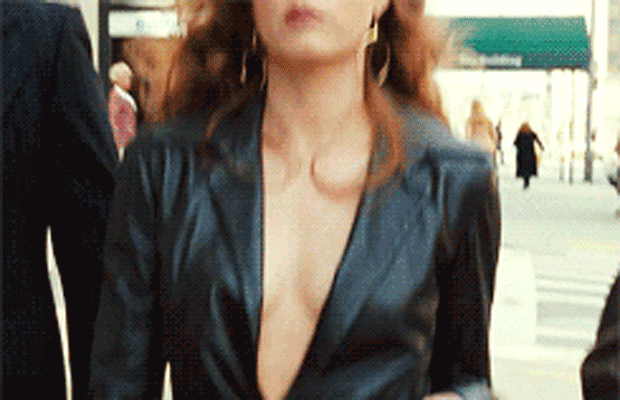 You know, because Adams is a badass and knows she'll probably get another Oscar nom next time around.
It's OK, Amy. Your fans have your back.
The 2017 Academy Awards air Sunday, Feb. 26 on ABC.
More: Lady Gaga's emotional Oscars performance inspires viewers to speak out
Before you go, take our poll below!