If you're going to go on TV and act like a girl gone wild, it's probably good to have family members who won't judge you for it. Enter The Bachelor's resident villain this season, Corinne Olympios.
More: Bachelor Nation is trying to raise $100,000 to free Corinne's nanny
Olympios has had a lot of cringe-worthy moments in the three whole episodes we've seen so far, but one stands out: the time she took her top off during a photo shoot and forced Bachelor Nick Viall to full-on cup her tatas in front of all the other girls.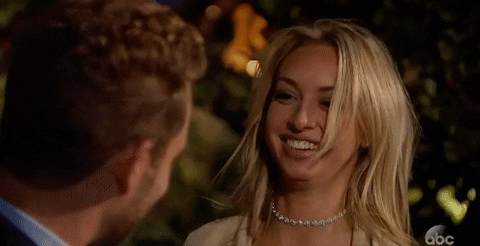 The abject horror of that moment was only topped when Olympios looked into the camera during a confessional with a shit-eating grin on her face and told all of America that "Daddy would be proud" of her for blatantly using her boobs to land a man in front of 20 other women who were booblessly trying to land the same man.
All of America had the same thought: "No, Corinne, Daddy probably isn't all that proud." But we were wrong. Olympios' family is as cray-cray as she is.
Olympios' mom, Peri Olympios, told TMZ that her daughter's antics are all an effort to grab as much of the spotlight as possible, and that some of them are even faked by the show.
"She decided either you are two people that get remembered — the winner or the villain. Just like Chad [Johnson] and a few others in the last [shows]," Peri Olympios said. "Yes, she took it to the limits, most of it is fake."
According to her mother, when Olympios ditched her top in the pool, she was still wearing "cover-ups" whatever that means.
"Even when she decided to lose the top she had cover-ups on," Peri Olympios said. "It was all for TV. Reality TV and TV is very fake and you have no idea what they have cut out."
OK, Bachelor Nation. We all saw that footage, so let's discuss this. Even if Corinne Olympios was wearing "cover-ups" as her mom claimed, was it really enough to make her not naked? Maybe she was wearing pasties or Band-Aids or something. Who knows? But that doesn't negate the fact that those boobs were out, and the biggest things covering them up were Nick Viall's hands.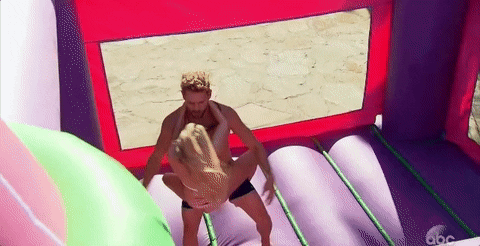 More: This season's Bachelor contestants take "wrong reasons" to a whole new level
Before you go, check out our slideshow below.