Suits is back with the rest of Season 6 and Jessica Pearson is officially gone. It's definitely a different vibe without Gina Torres, but as sad as we were to see her go, we've found something else to focus all our energy on.
More: Suits Season 6 photos tease an unpredictable time for Specter Litt
Mike Ross tried out teaching in Wednesday's premiere. You heard us; Mike just had his very own John Keating (you know, from Dead Poets Society) moment.
After realizing how hard it will be for him to get any type of job, especially one involving law, now that he is a convicted felon, Mike sought out advice from his childhood priest, Father Sam Walker (Scott Michael Campbell).
Walker decided to offer Mike a job as a teacher at the very same Catholic school Mike attended when he was young. He was hesitant at first, but Walker told Mike to try it out for at least two weeks until the former teacher returned from vacation.
It didn't turn out to be that easy. Actually, practicing law seemed to be a breeze compared to Mike's teaching abilities. The classroom of teen boys was not welcoming and even found a mug shot of Mike to tease him with. Yeah, Mike had quite the rough first day.
But, he channeled his inner Robin Williams, went back and tried his best to transform his students' lives. Eventually, he got through to them by revealing that their former teacher actually wasn't gone for two weeks on vacation, but was leaving indefinitely due to cancer. The latter also came as a shock to Mike after Father Walker finally told him the truth. He was hoping maybe Mike would end up loving teaching and stick around.
After finding his teaching groove, things went downhill for Mr. Ross. Unfortunately, one of the students informed their parents that Mike has a prison record, so of course they complained to Father Walker. Now Mike is out of a job — again.
More: Jessica's Suits Season 6 departure was perfect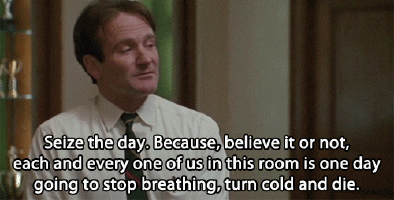 Seriously? Mike is already fired? He didn't even get his "Carpe Diem" moment. We need more of Mike as Mr. Ross. Here's hoping there is some way that Father Walker can convince the parents that Mike is actually good for their students.
It's a nice change of pace for Mike. After all, he also told Harvey during the episode that he is done with Harvey and Specter Litt. At least for now, Mike never wants to come back to the firm where he practiced law illegally. He appears to be ready to move on and find a new path since serving prison time.
Wouldn't the perfect way be as teacher? Mike really wants to spend his time now by helping others, so why not as Mr. Ross? He could truly make a difference and become the next John Keating we all know and love.
Keep those fingers crossed that Mike somehow finds his way back to teaching. Though, seeing as this is a series about lawyers, there's probably a better chance Mike ends up getting back into law in some way, shape or form. Until that happens, maybe Suits can give us a few more episodes of Mike as a teacher?
Suits airs Wednesdays at 10/9c on USA.
More: 11 reasons a Donna and Harvey relationship on Suits is way overdue
Before you go, check out our slideshow below.