Though the Women's Marches across the world on Saturday were peaceful, Madonna's statement during her controversial speech was not. Now she's clarifying the remarks she made.
More: 51 powerful images of celebrities supporting the Women's March on Washington
It's clear that Madonna was trying to be cheeky when she said in her speech in Washington, D.C., that she's "thought an awful lot about blowing up the White House."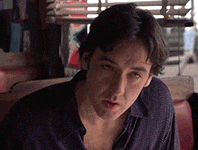 I don't know who to be more disappointed in: Madonna, for saying she thinks about blowing up the White House, or people who freaked out, for actually freaking out about it without having any context.
Obviously, any statements supporting violence of any kind were dangerous in that they would threaten to compromise the integrity of the march itself. But Madonna didn't really mean it like you think she meant it.
More: Women's March on Washington draws unprecedented crowd
Madonna quickly corrected her statements on Instagram: "I am not a violent person, I do not promote violence and it's important people hear and understand my speech in it's entirety rather than one phrase taken wildly out of context."

It's true that the larger message of her speech supported a revolution filled with love, a mission I think we can all stand behind. She just could have phrased the impulses fueled by her fears following the election with a lot more tact. She also wasn't shy about saying "Fuck you" in her speech every chance she got.
An excerpt published by E! News quotes Madonna as saying, "And to our detractors that insist that this march will never add up to anything: F–k you. F–k you. It is the beginning of much-needed change."
More: What to do if you encounter counter-protesters at the Women's March on Washington
She added, "Yes, I'm angry. Yes, I am outraged. Yes, I have thought an awful lot about blowing up the White House. But I know that this won't change anything. We cannot fall into despair."
She's right. We cannot allow ourselves to fall into despair, so let's agree that blowing up the White House is a terrible idea for so, so many reasons and move on to action ideas that actually have positive viability.
Before you go, check out our slideshow below.