Dillon King has been working through his condescending tone on Marriage Boot Camp, but I don't really think that's his problem. Rather, I think Dillon has an issue with speaking before he thinks through the consequences of his words.
More: Things look bad for Tara Reid and Dean May's Marriage Boot Camp future
In a SheKnows exclusive sneak peek of the upcoming episode, Dillon discovers his dancing feet when the couples take a ballroom class, but he isn't finding them with his wife, Amy Duggar King.
That isn't his fatal error, though. That comes later when he and Amy are talking to the cameras.
"Renee is amazing," Dillon said, of his dancing partner, Mob Wives star Renee Graziano. The two did indeed have a blast learning the routine together, laughing the whole time as Amy looked on dismayed. "It was nice to just dance with somebody who wasn't critical about anything and followed along."
More: Sundy Carter's Marriage Boot Camp confession receives outpouring of support
Mind you, Dillon says this as he's sitting right next to Amy.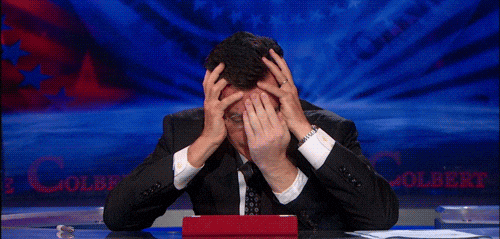 "What?" Amy responds immediately, clearly displeased with Dillon's choice of phrasing.
Dillon returns her upset gaze with a look that drips with feelings of "Oh shit."
More: Michelle Money is clearly using Cody Sattler for fame on Marriage Boot Camp
Not that Amy doesn't need to work on her critical attitude, but Dillon definitely could have phrased that sentence a whole lot better.
Check out the full clip below.

Marriage Boot Camp airs tonight at 9/8c on WEtv.
Do you think Amy and Dillon King are headed for splitsville, or will they make it through Marriage Boot Camp stronger than ever?
Before you go, check out our slideshow below.