The internet is in love with Chrissy Teigen Chrissy Teigen's stretch marks.
More: Is Chrissy Teigen taking it too far with her Twitter clap-backs?
Teigen, a former Sports Illustrated swimsuit model, isn't shy about getting real online about the weird things bodies do, especially when it comes to "stretchies" on her thighs.
She's shared them on Instagram and Snapchat already to her followers' delight: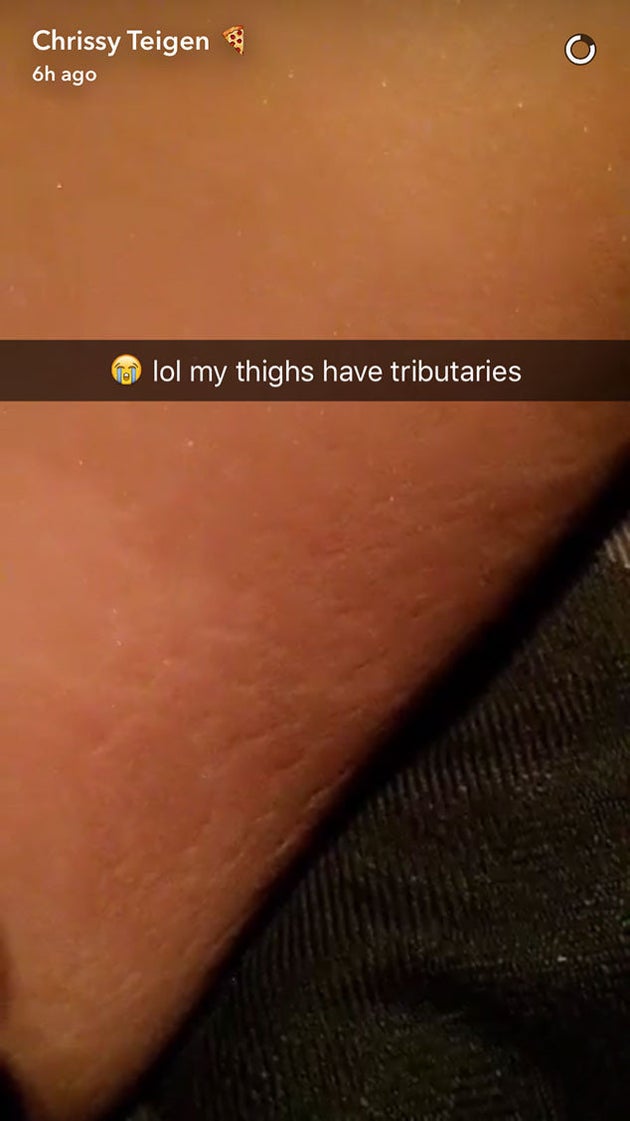 So now, obviously, it's Twitter's turn.
Teigen shared a close-up shot of the stretch marks and cellulite on one of her thighs on Twitter this week, and proving that she's too cool for school, captioned the shot with just "whatevs."
More: More celebrities need to take Chrissy Teigen's lead regarding stretch marks
Teigen's habit of fully embracing her bod "flaws" and all is something her followers love about her. Their responses to the latest snap were, as usual, overwhelmingly supportive.
And hey, if a supermodel like Teigen can be down with her stretch marks, obviously the rest of us can too. Who doesn't have a stretch mark somewhere? They're natural, so just embrace them, ladies.
Or, if not, Teigen recommends a "liquid gold" stretch mark lotion she used while she was pregnant, and it can be yours for just $375 for a 1.7-ounce bottle.
More: Chrissy Teigen's "clean eating" posts piss off everyone on Twitter
Before you go, check out our slideshow below.