I don't know about you, but I am so ready for The Good Fight to premiere because it means I will finally have some badass Diane Lockhart goodness in my life. Haven't you missed her? The Good Fight is focusing on Diane's life post-Good Wife. After successfully retiring at the top of her game, Diane's world comes crashing down when a close friend ropes her, unwittingly, into a Ponzi scheme and she ends up losing her entire retirement fund. The subsequent battle for her life, credibility and money will test her personal and professional relationships.
More: Will The Good Wife spinoff answer burning questions about Alicia?
Basically, if you're not tuning in for The Good Fight, you'd better have a darn good reason not to. This show is poised to give you all the juicy, law-driven drama of The Good Wife but with the drama dial turned up to 11. You want strong women? You want courtroom antics? You want dapper lawyers in suits whipping out legal jargon on par with the sickest schoolyard burns? The Good Fight has it.
But in case those reasons alone aren't enough to pique your interest, here are the other essentials that you need to know to prep forThe Good Fight. Are you ready?
1. Sorry guys; Alicia Florrick won't return in The Good Fight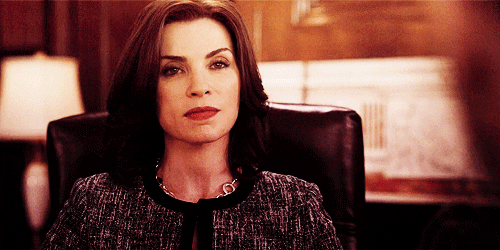 I know, guys. It's going to be sad knowing that we'll never see Alicia back on the small screen, but that doesn't mean she won't get alluded to from time to time. In the trailer for The Good Fight, Lucca mentions Alicia as "a woman I knew once." Expect sly references in the series.
2. Diane has two great female allies
Even without Alicia on board, Diane is going to have two great women at her side: The Good Wife's Lucca (Cush Jumbo) is returning and they are joined by newcomer Maia (Game of Thrones' Rose Leslie). Both women are integral to Diane's fight against the man who stole her money and those who don't believe she can make a comeback.
3. Speaking of which, The Good Fight is super-female-centric
I mean, let's be real. Who doesn't want to see a group of women at the center of a television show absolutely kicking butt and taking names? C'mon now.
4. Queer women will get a spotlight
Maia will be a great entry point for queer fans. Not only is she a smart, empowered woman, she is also a queer woman, whose personal life will become a crucial part of the show.
5. Diane is definitely dropping an F-bomb (or two)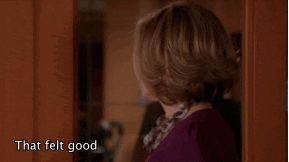 Yes! Praise be to The Good Fight gods who are letting Diane drop a big ol' F-bomb. Because The Good Fight will be airing on CBS All Access, the restrictions are a little bit looser on what we can hear come out of characters' mouths. Additionally, it would make sense, given the key plot point wherein Diane loses her retirement fund in a Ponzi scheme, that there would be some choice words to describe her situation.
More: The Good Wife didn't end perfectly — and I wouldn't have it any other way
6. There will be sexier episodes to stream
You read that right. There aren't only going to be F-bombs, there's going to be some sexy goodness on The Good Fight. Bless you, CBS All Access. We already get a peek of that in the trailer, but fingers crossed the steaminess continues in full force during the show's first season.
7. The Good Fight is going to remain political, just like The Good Wife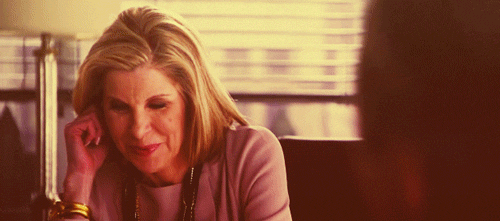 The Good Fight was already in production when Donald Trump was elected president, which caused production to stop while the pilot was re-written to accommodate the new political outlook. As such, the pilot will include the election results and it will retain a sense of political subversiveness as the first season rolls out.
8. Diversity will reign supreme
It's not just women — and queer women — that will be getting the spotlight. Characters of color are front and center in The Good Fight. Diane will be returning to work at a predominately black law firm, as People magazine reports. Additionally, those pressing new political concerns about race under a Trump presidency will be dealt with by Lucca and the law firm's lead partner Robert Boseman (Delroy Lindo).
More: 6 best Julianna Margulies scenes from The Good Wife
9. There will be a ton of familiar Good Wife faces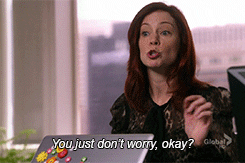 Yeah, yeah, so what if Alicia isn't coming back? We've got Carrie Preston, Jane Alexander, Denis O'Hare, John Benjamin Hickey, Rita Wilson, Michael Boatman and Matthew Perry all reprising their Good Wife roles. Additionally, Sarah Steele will return as regular Marissa Gold.
10. It is Diane's time to shine, despite beginning as a penniless woman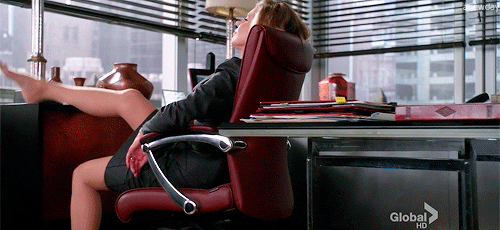 Watching Diane's rise and fall and subsequent second (much greater) rise will make for compelling television. There aren't many shows right now focusing on women of a certain age rising professionally and personally like a phoenix from the ashes. Diane's narrative will focus squarely on such a topic, and it's going to be so exciting to watch.
11. The Good Fight is going to feel timely, relevant and real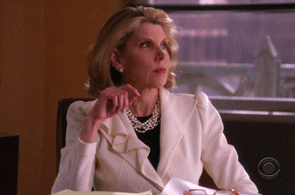 Plain and simple, this may be a spinoff of The Good Wife, but The Good Fight will feature approximately zero percent stale material. There are so many great callbacks to the original, but this spinoff is truly in a league of its own. The world The Good Fight creates is going to feel more relevant and timely than ever before, and if that's not reason enough to tune in, then buddy, I don't know what to tell you.
Before you go, check out our slideshow.