Let me start here by saying that I liked La La Land. I thought it was well written and an inspiring story. But when I saw it, I did not at all walk out of the theater thinking it was the award show sweeper it has become.
It won seven out of the 14 awards for movies in 2017! It won in every category it had a nomination.
More: Ryan Gosling's Golden Globes speech made Eva Mendes the real winner of the night
And there were a ton of great movies this year, like Moonlight, Fences, Lion and Loving.
Also, I really thought this was going to be the year for diversity with all of these films bringing the truth of humanity to the screen. And, yes, Viola Davis won Best Supporting Actress for Fences and Moonlight won Best Drama, but La La Land was so dominant in the film category that no one else really stood a chance. And it's a film that features predominantly white actors — except John Legend, who is such a seasoned musical performer that I thought he stole the scene from Gosling a fair few times, yet he got no award show credit.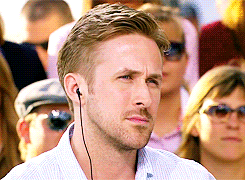 So what gives?
Well, La La Land did have a bit of an edge at the Globes because it was in the Musical or Comedy category, which means, for the most part, that it wasn't competing against expected big hitters like Fences and Manchester by the Sea.
In three out of the seven categories it won, La La Land's biggest competition was Florence Foster Jenkins and Deadpool. While those were also great films, La La Land is clearly the big winner in that matchup. Sorry, Ryan Reynolds.
More: Jimmy Fallon's 2017 Golden Globes opening number was so meme-able
I hope some good will come from La La Land's win. I hope we'll see more musicals like it cropping up. I hope the days of Gene Kelly and movies like Singing in the Rain will be reborn. I just don't think La La Land is the musical to trump all musicals.
I saw Hail, Caesar right around the time I saw La La Land, and they both share some similarities. Both are pictures of Hollywood, though in different time periods. And both have an all-star cast, participating in some beautiful song and dance numbers. But when I saw that musical number with Channing Tatum in Hail, Caesar, I thought, "Yes, yes! This is a musical number. This is musical performance."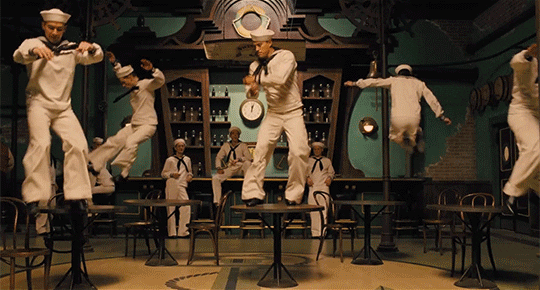 And while I think, overall, La La Land surpassed Hail, Caesar, I do not think the musicality of La La Land came even close to that one minute of awe I felt watching Channing Tatum dancing in Hail, Caesar. It left me wanting more from Gosling and Stone.
More: Something was totally off with Ryan Seacrest at the 2017 Golden Globes
It'll be interesting to see how things pan out at the Oscars this year when all of the films are pitted against one another rather than split between drama and comedy.
Were you obsessed with La La Land, or do you agree that other films were bigger standouts?
Before you go, check out our slideshow below.