Believe it or not, 2017 is a major pop culture anniversary year. There are so many films, television shows and albums that are celebrating milestone birthdays. Some are getting up there at 40 years old, like Star Wars Episode IV: A New Hope. Some, like Juno, are still little tweens at 10 years old. No matter the title, one thing's is for certain: There are some seriously cool and important pieces of pop culture that are celebrating anniversaries this year. The following round-up features some of the most beloved, iconic, interesting and crowd-pleasing pop culture items that will make you feel old. But maybe, just maybe, it will make you feel incredibly nostalgic too.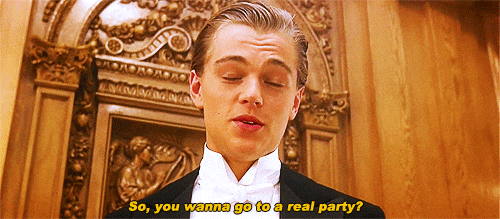 Dirty Dancing (1987): 30 years
"Nobody puts baby in a corner." It's one of the best darn '80s movies and it's celebrating a whopping 30-year anniversary. That's right: It's Dirty Dancing. Nothing beats Patrick Swayze and Jennifer Grey falling in love while "Hungry Eyes" plays. You should treat yourself to an anniversary viewing of this near-perfect film.
The Princess Bride (1987): 30 years
"As you wish," is one of the most iconic lines in cinema. Spoken by storybook hero and consummate dreamboat Westley, who is at the center of the swashbuckling '80s adventure The Princess Bride. Definitely pop in that VHS so you can swoon over Westley, but also stay for a young and amazing Robin Wright as Buttercup and hilariously perfect Mandy Patinkin as expert swordsman Inigo Montoya.
Men in Black (1997): 20 years
This film still holds up, even 20 years later. Men in Black was one of Will Smith's first major films following his breakout success on The Fresh Prince of Bel-Air and Independence Day. He's definitely getting jiggy with it in Men in Black, the "it" being the aliens that need reigning in.
Titanic (1997): 20 years
I mean, what is there to say about Titanic that hasn't been said before? It gave us the feminist badass Rose Dewitt-Bukater, the dreamy Jack Dawson, an eternal love story and a thrilling piece of recreated modern history. Titanic is an absolute classic.
More: James Cameron: Rose had to toss Titanic diamond
Mad Men (2007): 10 years
The modern masterpiece that is Mad Men turns 10 years old. You can stream it on Netflix. I highly recommend you revisit at least the pilot episode to celebrate this milestone anniversary. Admit it. You want to stare at Don Draper's dreamy mug at least one more time.
Buffy the Vampire Slayer (1997): 20 years
What could be better than a good, old-fashioned Buffy marathon? Sarah Michelle Gellar has long been the stuff of feminist dreams and that's thanks to her fearless portrayal of vampire slayer and ridiculously cool Sunnydale teen Buffy.
Daria (1997): 20 years
Your favorite apathetic '90s teen turns 20 this year. Daria first premiered on MTV two decades ago and won over a legion of fans with her sarcastic tone and cutting take on modern society. She won us all over and now, we should celebrate her milestone birthday with a marathon.
More: Will we see a Buffy the Vampire Slayer reboot? Sarah Michelle Gellar weighs in
George Michael's Faith (1987): 30 years
The 30th anniversary of George Michael's hit solo album comes with a bittersweetness. With the singer's unexpected passing in late December 2016, the upcoming anniversary of Faith means you deserve to have a drink for Michael and shake all your cares away, just like he would.
98 Degrees' 98 Degrees (1997): 20 years
Maybe you were a rebel back in 1997 and like your pop music in slow jam format. Maybe you liked your boy band members super-hunky and named Nick Lachey. Maybe you loved 98 Degrees unconditionally. If any or all of the above applies to you, you'll be happy to know 98 Degrees is celebrating its 20th anniversary.
Backstreet Boys' Backstreet Boys (1997): 20 years
If you were Team Backstreet back in the day, you probably remember playing Backstreet Boys on endless loop after school. It's time to dust off the CD case once again and pop it in your Walkman for a special anniversary listening party.
More: The Spice Girls change their name and hint at possible reunion tour
Spice Girls' Spice World (1997): 20 years
With rumors of a reunion swirling around, it may be time to get in the right headspace by popping in the anthem that is "Spice Up Your Life" while dancing around your room like you did when you were a tween.
Hanson's Middle of Nowhere (1997): 20 years
Can you believe the best bro pop trio's smash hit, along with their debut album, is old enough to go to college?
Before you go, check out our slideshow below.