With all her breakup and baby daddy drama with Rob Kardashian lately, you'd think Blac Chyna would have enough on her plate.
More: You'll never guess where Rob Kardashian & Blac Chyna celebrated their engagement
But no, she's apparently ignoring all of her own personal issues for now because she really, really wants you to use her Lyft and Postmate discount codes.
Not only has Chyna posted on Instagram a handful of times encouraging her followers to use her codes:
But she actually changed her Instagram bio to shill the services, writing, "…(BlacChynaBusiness@gmail.com) Hair | @kendrasboutique SnapChatBlacChynaLA $50 in Lyft credit use Chyna," with a link to her Lyft promotion website.
Seriously, girl? How desperate are you for those referral points?
More: Yikes! No one predicted a Rob Kardashian & Blac Chyna breakup this quickly
Don't get us wrong — we're totally going to use her links because a $50 credit is nothing to pass up. But why is she so obsessed with Lyft and Postmates right now?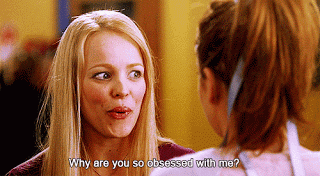 Probably because it means a fat payday for Chyna. Celebs can make five or even six figures from sponsored social media posts, and if she's making, say, a certain amount for each user who cashes in on her codes, the more she shares, the more she makes. Who can blame a girl for wanting to Insta-post her way straight to the bank? That's pretty much everyone's dream job, right?
More: Blac Chyna posts pregnant pic and the trolls come out to play
Before you go, check out our slideshow below.