There are a lot of things Amy Schumer could have given her father, Gordon, for the holidays. But this year, she wanted to gift him with something that would really mean a lot to him: their family farm.
More: Amy Schumer will make the perfect Barbie for little girls everywhere
When Schumer was a child, her father was diagnosed with multiple sclerosis and her family went bankrupt, People magazine reports. They lost everything, including their family farm, and they were forced to relocate; but on Monday, Dec. 19, Schumer was able to do something remarkable — she bought back the farm.
And she was excited to share the news, not just with her father, but also her fans. Taking to Instagram, Schumer shared a photo of herself FaceTiming her father. She captioned it with, "Today I bought my father's farm back."
https://www.instagram.com/p/BONs_T2A4nm/
More: Amy Schumer apologized for her "Formation" tribute, but her defense is problematic
She then followed up with a second post, which shows footage of her as a child walking through cornfields. She captioned the post with, "Video from the farm when I was running away in the cornfield and my dad was taunting me because I wanted him to come with me. We lost the farm when we lost everything else. But today I got to buy it back for him."
https://www.instagram.com/p/BONtWdMg1r2/
What Schumer was able to do no doubt means a lot to both her and her family, but it's also touched the hearts of a lot of other people — many of whom took to Twitter to praise Schumer for being an inspiration.
https://twitter.com/KristenOToole2/status/811161183399149568
https://twitter.com/lucindangarcia/status/811101737570435072
https://twitter.com/shirley_gassert/status/811085695569772545
Best daughter award goes to @amyschumer how sweet of her to buy her dad's farm back! #loveherevenmore #coolaf

— Breanne Holt (@BreanneHolt) December 20, 2016
Congrats to @amyschumer for buying her childhood farm back. That is some MASSIVELY inspiring stuff right there.

— Ryan Huston (@gorillattacks) December 20, 2016
More: Um, why is Amy Schumer blocking women from her Twitter?
With all the negative reports in the media, it's always comforting to hear a great story, and this is certainly that.
Before you go, check out our slideshow below.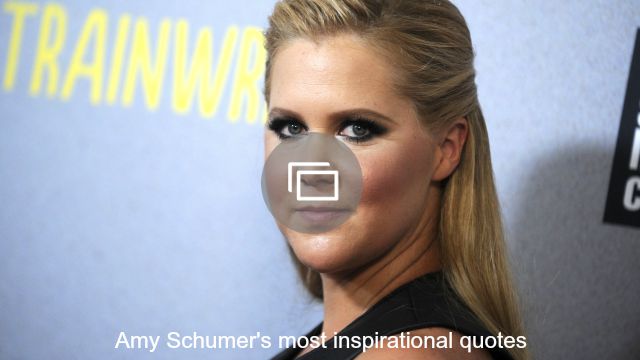 Image: Getty Images