Tobey Maguire has been single for like, two seconds, but he's already got a new prospect.
More: Leonardo DiCaprio is schooling Ivanka Trump in the ways of climate change
And it's a familiar face: his ex Demi Moore. According to Radar Online, Maguire and Moore dated briefly in 2002, before Moore hooked up with Ashton Kutcher. Sources say the spark between them is back and stronger than ever.
"Demi reached out to Tobey a couple weeks ago, and it didn't take long for things to heat up," an insider said. "At first it was all pretty tame, but then Demi started reminiscing about all the good times they used to have and it just went on from there."
More: Rainforest charities don't want to be in cahoots with Leonardo DiCaprio anymore
Maguire announced the end of his marriage to Jennifer Meyer in the fall, and Moore has been mostly single since her marriage to Kutcher ended in 2011.
"Demi is still a sexy, attractive woman, and Tobey is just her type — younger, smart and kind of goofy," the source said. "She'd like more than a hookup. She's very lonely these days and looking for someone to share her life with. Who knows where this will go?"
With this news, we have just one, very important question: How does Leonardo DiCaprio feel about all of this?
DiCaprio and Maguire have one of the strongest bromances in Hollywood. Just look at them: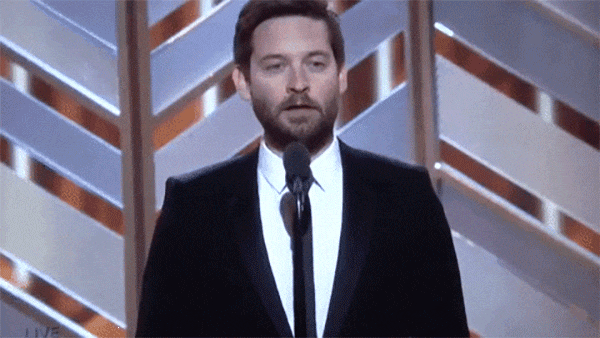 Did… did DiCaprio just blow Maguire a kiss? Yes. Yes, he did.
If Maguire has a new girlfriend, will that cut into the time he spends on his bestie's yacht? Will their relationship stay as strong when Maguire has a new love to focus on? If this means more romance and less bromance, will Leo be OK?!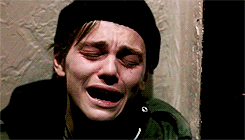 More: 12 biggest reveals about your fave nostalgic stars on "Oprah: Where Are They Now?"
We can only hope Maguire remembers what's truly important here: DiCaprio.