His love of music has paid off, because Variety reported Tuesday that James Corden will host the 2017 Grammy Awards.
More: 7 times Adele was all of us during James Corden's Carpool Karaoke (VIDEO)
If you're sad to no longer see LL Cool J acting as the Grammys host (he's been the host every year since 2012), don't be, because you know Corden is going to do an amazing job. Plus, let's not forget about when he hosted the 2016 Tony Awards. He has the experience, the charm, the talent and the sense of humor for it. Of course, Corden's expertise in music has shined through in each of his segments of Carpool Karaoke, which has featured some of the best musicians around, including Adele, Lady Gaga, Stevie Wonder and Sir Elton John.
It appears The Late Late Show with James Corden host is excited about the opportunity and said in a statement, "I am truly honored to be hosting The Grammys next year. It's the biggest, most prestigious award show in music and I feel incredibly lucky to be part of such an incredible night."
As one of the most popular late-night talk show hosts of today, you might think you know all there is to know about Corden. But do you really? Now that he will soon add "Grammys host" to his résumé, let's talk about some of the things you probably don't know about him and get to know him even better.
More: 6 reasons James Corden is the best late-night talk show host
1. He was once in two boy bands
While appearing on The Graham Norton Show in December 2011, Corden opened up about how he was once in two boy bands. They weren't "official" bands, but the first one was called "Full Frontal" and the second one was "Insatiable."
2. His middle name is "Kimberly"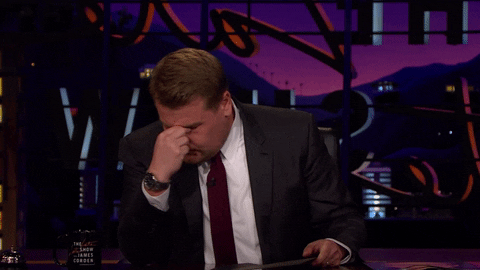 Not only is his middle name Kimberly, but Corden revealed to Heat magazine in March 2010 (via Independent) he pretended it was something different. "Literally every man in my family has it — it's a tradition." He added, "For ages I pretended it was Karl, but my sister was going out with one of my mates and told him, then he told the whole school. It wasn't great."
3. He co-created the British hit comedy Gavin & Stacey
The 2007 British comedy not only starred Corden, but he also co-created it. He even won a BAFTA TV Award in 2008 for Best Comedy Performance and a 2007 British Comedy Award for Best Male Comedy Newcomer for his role as Smithy.
4. He is a Tony winner
In addition to all of his TV awards, Corden took home a Tony in 2012 for Best Actor in a Play for his role in One Man, Two Guvnors.
5. He is a married father of two
In September 2012, Corden married Julia Carey. They have two kids, a son, Max, and a daughter, Carey. Be sure to watch Corden's acceptance speech for his Tony win because he gushes about his wife and it will seriously bring a tear to your eye. They are clearly perfect for one another.
6. His son his named after Paul McCartney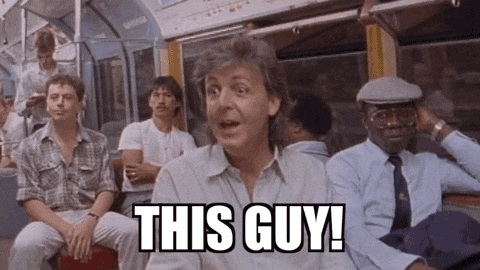 In a March 2015 interview with People, Corden revealed that his son Max (who was born in March 2011) was given the middle name McCartney thanks to the former Beatle Paul McCartney. While recruiting McCartney for a Comic Relief sketch, Corden promised the musician he would name his son after McCartney. "And I always come through on a promise," Corden told People. "I sent Paul a picture of Max's birth certificate and he was so lovely about that. He couldn't believe I went through with it." He continued, "A week later, the most beautiful cashmere rug arrived. And embroidered on the rug it read, 'To Max, from one McCartney to another. Love, your Uncle Paul.' It was lovely. Really nice."
7. He was introduced to his wife by Dominic Cooper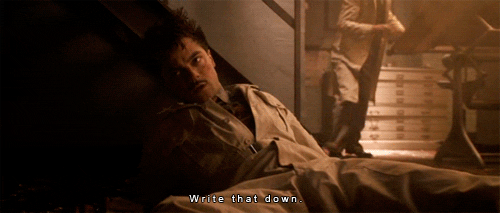 Actor Dominic Cooper, who was Corden's former roommate (they also starred in The History Boys together), actually introduced Corden to his now-wife at a party. He told Express in June 2012, "I was only ever going out to find someone to stay in with. She is the best thing that has ever happened to me. She has given me an anchor in my life."
More: Let's talk about James Corden's inclusive and powerful tribute to Broadway
8. He crushed hard on singer Lily Allen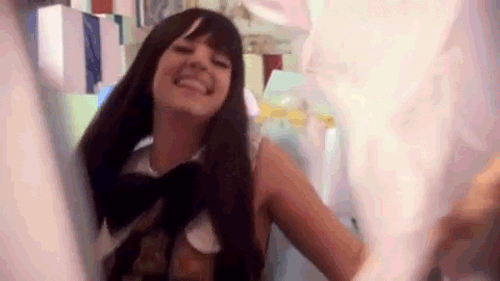 Before he got married, Corden had a thing for Lily Allen. In his 2011 autobiography, May I Have Your Attention, Please?, he opened up about his crush on Allen. "I guess I went out with Lily four or five times in total after that — and not once was it a proper date," he writes (via The Sun). "It always seemed to involve other people and not just the two of us. I guess we were friends but, for my part, I definitely wanted more than that. The last time I went to her place was when the reality dawned on me." Regarding the latter, nothing ever transpired romantically and they remained just friends.
9. He is beloved by Anna Wintour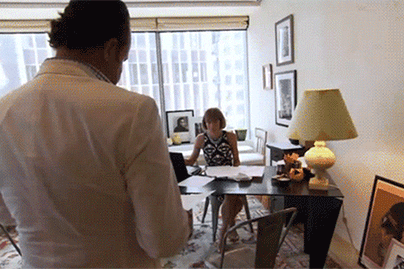 Fashion icon and Vogue editor-in-chief Anna Wintour loves Corden. In September 2014, she answered Vogue's famous "73 Questions" and revealed he is her favorite comedian. Now that's a huge honor.
10. He sang the unofficial anthem for England's soccer team
During the 2010 FIFA World Cup, Corden and hip-hop star Dizzee Rascal's "Shout" became the unofficial anthem for England's soccer team. See? He really is the perfect choice for the Grammys host.
The 2017 Grammys will air Sunday, Feb. 12 at 8/7c on CBS.
More: Put James Corden and four other Broadway stars in a car, and yes, they'll sing Rent
Before you go, check out our slideshow below.