There's no doubt Stranger Things Season 1 was a huge success. It is one of the best series that has ever come to Netflix, so thankfully, there is a second season.
More: Finally there's proof Stranger Things' Steve is actually Jean-Ralphio's dad
From castings to returning characters to episode details, here's everything you need to know before commencing the binge of Season 2.
1. Episode titles
Thanks to this teaser, we now know the titles of each Season 2 episode. Let the speculation begin.
2. Eleven is officially back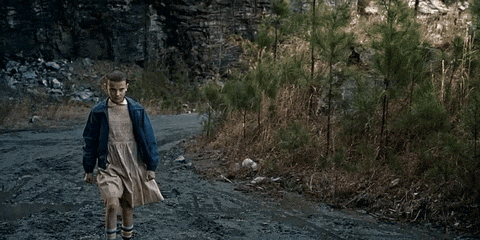 Based on how Season 1 ended, it was unclear if or how Eleven would return to Season 2. Do not fret, because Eleven is returning. Although, how many episodes she'll be featured in and if she'll play a huge part like she did in the first season remains unknown.
More: 27 moments in Stranger Things that gave us major '80s flashbacks
3. This cast photo
Not only is Eleven part of the above photo (which is obviously making a fun play on the Upside Down), but so are Dustin, Lucas, Mike, Will, Jonathan, Nancy, Steve and two new faces. The caption reads, "Back in production. See you next year."
4. More Steve and Will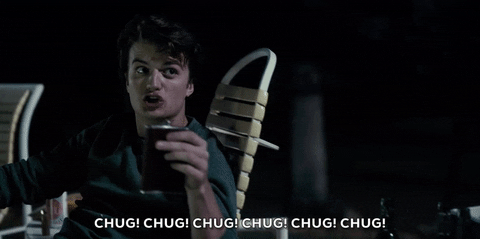 As reported by TVLine in October 2016, both Steve (Joe Keery) and Will (Noah Schnapp) are now series regulars.
5. So many new characters
The Stranger Things cast is going to be even bigger than it was in the first season. According to TVLine, Sadie Sink (American Odyssey) will play Max, who is said to be a "tough and confident girl whose appearance, behavior and pursuits seem more typical of boys than of girls in this era." Then, there is Power Rangers' Dacre Montgomery, who is set to play Max's "hyper-confident, edgy older step-brother. He steals girlfriends away from their boyfriends, is great at drinking games, and drives a black Camaro. But lurking under his apparent charisma, is a violent and unpredictable nature."
As revealed by Entertainment Weekly, Paul Reiser (Mad About You), Sean Astin (Lord of the Rings, Goonies) and Danish actress Linnea Berthelsen will also be part of Season 2. Reiser will play Dr. Owens, "a high-ranking member within the Department of Energy on a 'clean-up' assignment, tasked with containing the events of last year." Astin will play Bob Newby, "a kindhearted former nerd who went to high school with Joyce (Winona Ryder) and Hopper (David Harbour) and now manages the local Hawkins RadioShack." Finally, Berthelsen will play Roman, "an emotionally damaged, magnetic young woman who suffered a great loss as a child. Although she does not live in Hawkins, she is mysteriously connected to the supernatural events at the lab…"
6. All about Will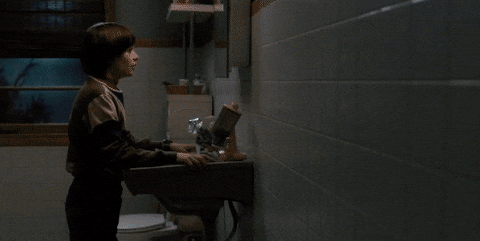 All of Season 1 focused on saving Will and seeing as that was accomplished in the last episode, he will become even more of a focus. In addition to Schnapp being a series regular, Matt and Ross Duffer (aka, the Duffer Brothers and the creators of Stranger Things) told reporters at the Television Critics' Association in July that the sophomore season would look into the "bigger mythology" behind Will's disappearance. Matt said, "It's open-ended in a way that if people wanted it, and Netflix wanted it, we could explore it and continue the storyline."
7. A time jump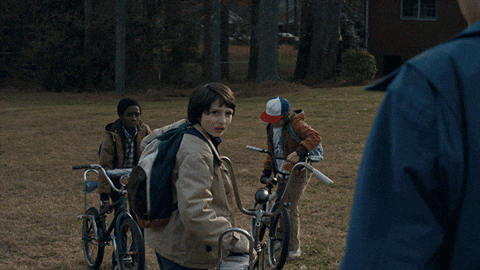 When Season 2 finally premieres, it will pick up in 1984, the Duffer Brothers revealed to EW in July. Even though it's only a one-year time jump, Charlie Heaton (Jonathan Byers) told Entertainment Tonight in November, "You follow these characters a year later, and you're straight back in the world of Hawkins, [Indiana], which we know and love so well. The scope feels bigger this year." Also regarding the time jump, Heaton added, "I don't think you're gonna notice. Even though it's a year, you're falling straight back into where we left off, in a sense."
8. We'll see more than just Hawkins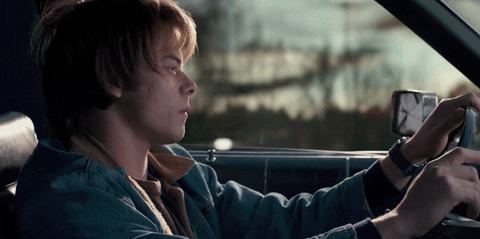 The Duffer Brothers also told EW that Season 2 will travel outside of Hawkins. "We will venture a little bit outside of Hawkins," Matt said. "I will say the opening scene [of the premiere] does not take place in Hawkins."
9. There are nine episodes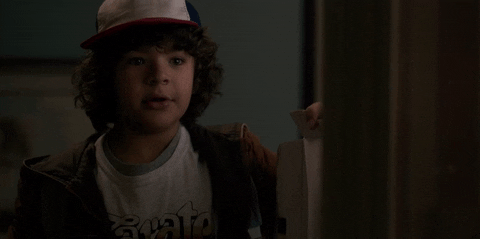 It's only one more episode than Season 1, but Season 2 will include nine episodes. Matt told EW, "We're letting the story dictate it. I think if it gets any longer, it gets unwieldy for us. We want to make sure it's manageable and we want to be able to tell a movie-like story where it's never treading water. We want it to have the same feel and pacing as Season 1. I think if we extend it too much, it will have a very different feel."
10. Even more from the Upside Down
If you thought the Upside Down storyline was finished, you're wrong. There is so much more to learn, Matt dished to EW. "We kinda just peeled back the curtain and revealed a tiny bit of the Upside Down. So we definitely want to explore a little bit more. There's a lot we don't know about the Upside Down at the end of Season 1."
11. Joyce is getting a love interest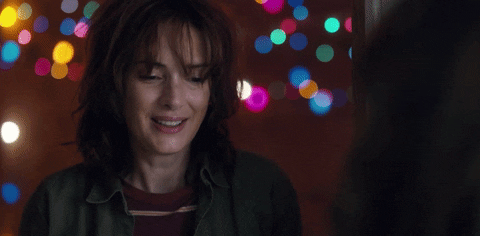 During a Jan. 21 Fan2Sea Comic-Con cruise (via Hollywood Life) David Harbour (he plays Hopper), dished, "We have Sean Astin… he's Winona's new boyfriend — much to the chagrin to the Chief of Police." So does this also mean Hopper and Joyce may soon have a romance?
12. "Justice for Barb"
If you consider yourself a huge fan of Barb, Harbour also teased at the panel that she will be part of the storyline, but not physically. "The question and the feelings that Nancy has that no one ever cares about her friend Barb are very much present in the beginning of the season," he revealed.
13. There is some fallout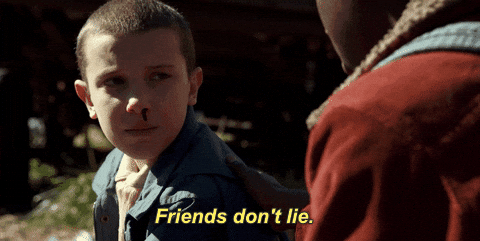 According to Harbour, there is also some major fallout between certain people, which is to be expected. "It's a year later in the story, so there are several things that happened last year — like Will has come back — there are certain people in the town that know what happened, and then certain people that don't know what happened." He added, "So there's a lot of fallout with who knows what."
14. This ominous teaser
During the 2017 Super Bowl, a Stranger Things teaser dropped. There are a ton of clues in it, especially an Eleven appearance, a seemingly scary new monster and a shoutout to Eggo waffles. Oh, we also have an official premiere date. Season 2 debuts Halloween. How perfect is that?
15. A Ghostbusters reference
Of course the boys dress up as the cast of Ghostbusters. Kind of appropriate, isn't it?
16. Will is back at school
And he looks a bit concerned, which is normal for someone who spent quite a bit of time in the Upside Down. Co-creator Matt dished to EW in February about Will, "He seems to be seeing images from the Upside Down — the question is whether they're real or not. So it seems like he's having some sort of post-traumatic stress disorder."
17. Jonathan and Nancy are scared
Whatever they're looking at, they are terrified. Is it a new monster? As for Nancy and her brother Mike, showrunner Ross said that they are having a tough time because of Barb and Eleven. "She and Mike are both the most screwed-up because they're the ones who both lost someone. They're both grappling with that, and we see the effects."
18. Hopper and Joyce in action
They both look unsure, don't they? Harbour spoke to EW in February about Hopper. "It kind of falls on Hopper to be the voice of authority to say, 'This did happen and this didn't happen.' He's struggling with the compromise that takes him to, having to lie and cover things up."
Stranger Things Season 2 returns Oct. 31, 2017.
More: The Stranger Things kids saved the 2016 Emmys with their nonstop coolness
Before you go, check out our slideshow below.