Raven-Symoné is leaving The View, but for a very a good reason. The actress, musician and — until fairly recently — talk show co-host is starring in a spinoff of the wildly successful Disney Channel TV show That's So Raven. Symoné played a charming teenager who had visions, allowing her to see into the future. That's So Raven was one of Disney Channel's highest-rated shows, and is still a fan favorite, despite the last episode airing in 2007.
More: Raven-Symoné's discriminatory remarks on The View caused quite an uproar
Symoné's opinions caused quite a bit of controversy on The View and on Twitter. In 2015, Symoné tweeted, "I'm not about to hire you if your name is Watermelondrea." Cue the backlash.
But despite some of her questionable moments in the past couple of years, it's safe to say that all is forgiven, because That's So Raven fans are beyond excited.
Waking up to the news that there is going to be a That's So Raven Spinoff coming to Disney channel soon just made my day ! 🤗🤗

— anokinatoumannn (@anokinatman) October 27, 2016

https://twitter.com/illumiparrilla/status/791679928664227840
More: Raven-Symoné & Candace Cameron Bure's religious debate gets fans all riled up
Honestly, hearing the news made me feel like dancing like Symoné in this episode.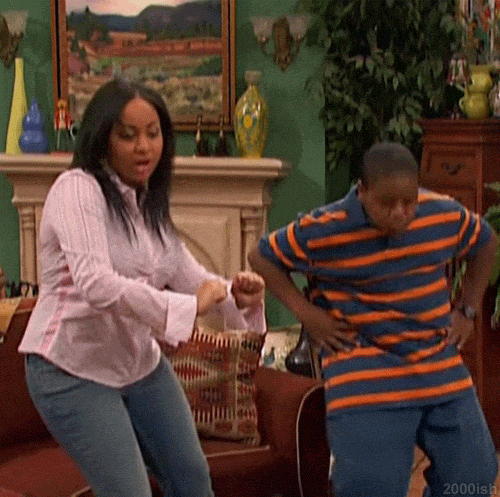 In the untitled That's So Raven reboot, Symoné will play a divorced mother of two preteens — and surprise, surprise: One of them will have inherited the power to see into the future. That sounds like double the trouble fun.
More: Raven-Symoné haters are furious about her new hairdo
We'll keep you updated as more information rolls in!
Are you excited for the That's So Raven reboot? Let us know in the comments below!
Before you go, check out our slideshow below.