Talk about doing the Time Warp — 40 years after the original Rocky Horror Picture Show became a cult classic, Fox is bringing a two-hour adaptation to the small screen. And damn it, there's no better way to toast such a tribute than, well, to actually toast to it with our drinking game.
More: The hardest Rocky Horror Picture Show quiz you'll ever take
After all, the beloved debauchees in the film are nothing if not hedonists… or at least they wind up that way after a flat tire forces them to take refuge in the home of the eccentric Dr. Frank-N-Furter. Which brings up a salient point: Pick a weak drink, y'all! You're gonna be tossing 'em back.
The Rocky Horror Picture Show: Let's Do the Time Warp Again airs at 8/7c on Thursday, Oct. 20 on Fox. So grab a few drinks and a few friends and get your weirdo on, dahlings.
More: Sassy and sexy whiskey cocktails
First, the obvious…
Toss a piece of toast into the air when…
Frank says "a toast"
Sip your drink whenever…
Brad says "Janet"
More: Make this blood-red punch and pretend you're a vampire
Rocky flexes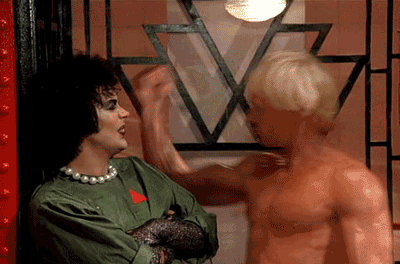 Columbia shrieks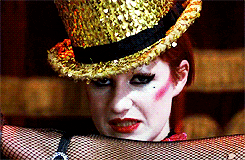 Someone gets in a swimming pool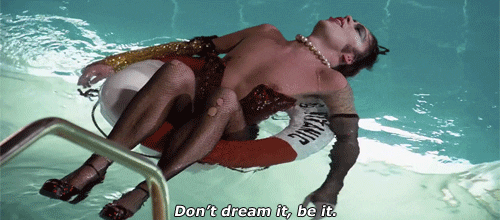 Frank's gloves snap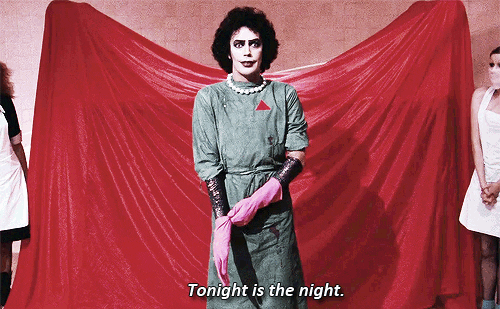 Riff Raff and Magenta make you uncomfortable
Frank seduces someone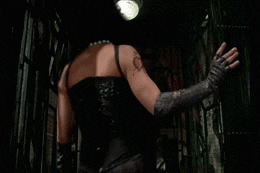 Sip your drink and start dancing…
At the start of every song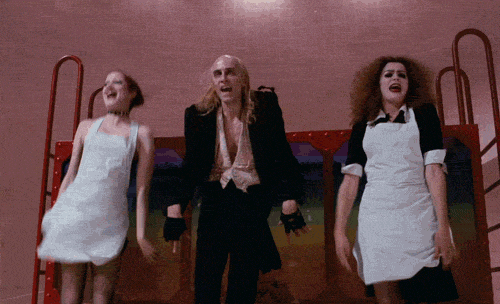 Chug your drink and yell "arsehole" when…
Brad's name comes up in dialogue
Finish your drink any time…
Janet faints
The Criminologist (aka "the man with no neck) makes a cameo
Frank has a wardrobe change
Someone gets killed
More: In case you missed it — MAC to release thrilling, chilling, fulfilling Rocky Horror collection
Before you go, check out our slideshow below.