No, Rob Kardashian. Just no.
More: The Kardashians are reportedly terrified that Rob's life could be in danger
In a new video teaser for their reality show, Rob and his fiancée, Blac Chyna, admitted which celebrities they had crushes on when they were kids.
Chyna was pretty unapologetic about her childhood crush being Ricky Martin, and even busted out a quick rendition of "Livin' La Vida Loca."
Then she named Rob's childhood crushes. First was J-Lo. OK, we can deal with that. "That's pretty accurate," Rob said when Chyna threw Jennifer Lopez's name out.
Then, the worst possible thing happened. "J-Lo and…" Chyna said, pausing for effect. "Kim Kardashian."
And Rob's response? "That's also pretty accurate."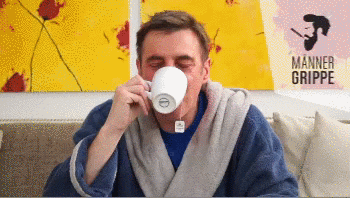 More: What we know about Blac Chyna & Rob Kardashian's wedding so far
What?
Stop.
No.
While we're over here cringing at our desks, so is the rest of the internet, apparently.
I knew Rob Kardashian is a weirdo, but not to the point where he admit that his sister Kim was his childhood crush.

— North Saint & Chi (@laylajolie2) September 29, 2016

https://twitter.com/Remagsi/status/781510441696694273
https://twitter.com/EllieStokes1/status/781513714063335425
Seriously, though. Rob has always been kind of weird in a quirky way. But this crosses a new line. This is just gross and uncomfortable and awkward and not cute. Stop it, Rob. It's too early for this shit.