Calvin Harris has a new BFF: Tom Hiddleston, aka Taylor Swift's other ex.
More: Tom Hiddleston didn't win an Emmy, but he may have won over Priyanka Chopra
According to Radar Online, Harris reached out to Hiddleston so they could commiserate over being dumped by pop music's reigning queen and bitch together about all the apparent work it takes to date her.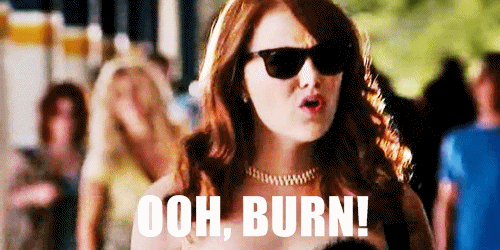 "Calvin knows what it's like to fight the Taylor Swift press machine and wants Tom to know that he is not alone," a source told the site.
While Harris escaped his relationship pretty much unscathed, Hiddleston wasn't quite so lucky. After their breakup, rumors circulated that the relationship fell apart because she was uncomfortable with how public he wanted their romance to be. A source close to Hiddleston said that no way was that the truth.
"He didn't arrange for the pictures of them kissing on a rock by the beach to get leaked," the insider said. "Before meeting her, he knew nothing about staging pictures."
Does that mean Taylor Swift taught Hiddleston all her photo-staging ways? Just saying… I don't think anyone would be too surprised.
More: Someone tell Taylor Swift we had dibs on Zac Efron first
And of course, there's still the theory out there that Swift staged her entire relationship with Hiddleston to combat all the bad press she was getting when her nasty feud with the Kardashian-West family blew up and she was exposed for lying about it.
Swapping war stories with Hiddleston isn't the only way Harris is getting back at Swift either. Sources say he's been cozying up to Jennifer Lopez, and the two are secretly dating.
"Calvin and Jennifer are very careful to not be seen together," revealed a source, adding that if anyone blows their cover, they plan to just say they're working on music together. "It's very early days, and they're keeping things on the down-low."
Well, whatever Harris' relationship status may be, we all owe Taylor Swift thanks for bringing these two Hollywood hunks together. It was about time we got a new bromance — in fact, they need a couple's name. Talvin? Harriswift?
More: Oh, please — who cares if Calvin Harris' new song is about Taylor Swift?
Do you think Calvin Harris and Tom Hiddleston are BFFs in the making? Suggest your couple's names below!
Before you go, check out our slideshow below: