If you haven't caught on, Supernatural's Season 12 poster is one big spoiler
Sep 13, 2016 at 10:47 p.m. ET
With Supernatural Season 12 quickly approaching, the series continues to tease fans with new promos and photos. On Tuesday, a new poster was released for the upcoming season and it is filled with fire and leather. Oh, and how appropriate is it that the poster was revealed on "Supernatural Day," aka the day Supernatural first premiered?
More: All signs point to Supernatural's Mary being a total badass in Season 12
As you can see below, Sam and Dean are front and center wearing what appears to be the exact same outfit. Yes, they are also both donning leather jackets that they pull off flawlessly. Hovering in the background (as usual), there stands Crowley and Castiel. It's good to know these two will be present as ever come Season 12.
If you're able to tear your eyes away from the beautiful men of Supernatural, take note of the phrase at the bottom of the poster that reads, "Meet them on the dark side." Well that sure sounds ominous, doesn't it?
There is definitely a lot to this poster. Actually, there seems to be a lot of spoilers hiding so let's take a moment to analyze and theorize what may or may not happen in Season 12.
1. Mary's uprising
The fire surrounding the boys may represent Mary Winchester. She did die in a burst of flames thanks to Azazel/Yellow Eyes. Maybe this is Supernatural's subtle way of saying Mary is back bigger and badder than ever.
2. The return of Azazel
What Supernatural fan doesn't associate fire with Azazel? He could generate and manipulate it. Does the fire in the poster mean he is coming back somehow? He did kill Mary, after all, so there is a good chance he'll be mentioned at least once or twice or more.
3. Back to Hell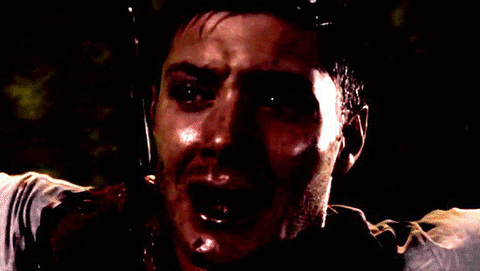 The fire could also be hinting at the return to Hell for Sam, Dean, Crowley and whoever else comes along the way. Hell always seems to play a big part on the show so it's a good possibility.
More: All right, everyone, time to freak out: Supernatural's Sam really did get shot
4. All hail Crowley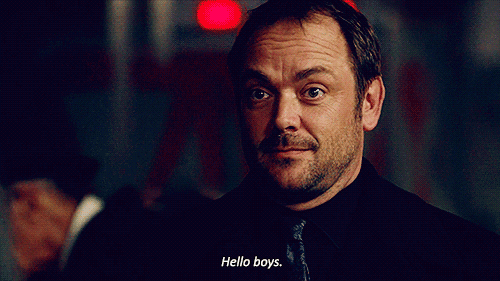 The fire could also symbolize Crowley coming back into power, becoming the King of Hell again and returning to the demon fans first met in Season 5.
5. Another dimension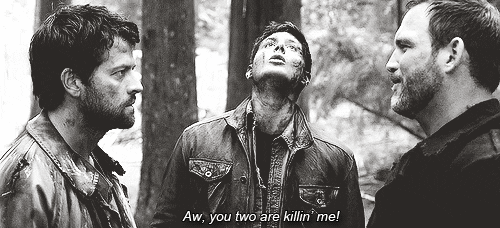 The fact that Sam, Dean, Crowley and Castiel are standing inside a box of fire, it almost seems to suggest that they're going to another dimension this season. Heaven, Hell and Purgatory have already been showcased, so where could they end up next?
6. Darkness is coming — again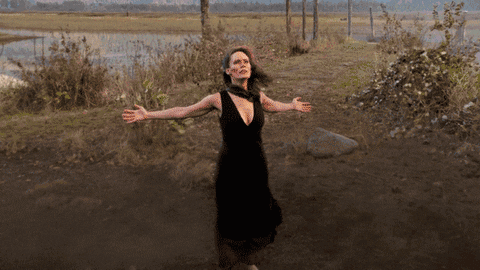 "Meet them on the dark side" does not sound promising, does it? Is everyone going dark? Is the Darkness, aka Amara, returning? That could definitely happen, especially since she is the one who seemed to resurrect Mary. Or, maybe it's referring to all of the darkness the Winchesters will face with either the Men of Letters, Lucifer or whatever "big bad" will be the focus.
Who knows what is ahead for Season 12, but let's hope those leather jackets become part of Sam and Dean's wardrobe.
More: Um, was that [spoiler] Supernatural just brought back from the dead?
Supernatural Season 12 premieres Thursday, Oct. 13 at 9/8c on The CW.
Before you go, check out our slideshow below.