Remember when ABC abruptly canceled Nashville earlier this year and fans revolted? Yeah, I was one of them — I'm not ashamed to admit I'm a total Nashie. And while I was overjoyed to see CMT pick up the twangy series, the latest news to come out of the Nashville rumor mill makes me nervous.
More: Nashville is back from the dead! Here's what we need to see in Season 5
In case you missed the adorable memos posted all over social media by the show's stars, the official premiere date for Season 5 is Jan. 5. Yes, as in 2017. Also known as dear-god-can-this-year-be-over-yet-I'm-already-tired-of-waiting.
That news, although the premiere is painfully far away, is pretty good. The bad news comes by way of Entertainment Weekly, who say they've been hearing quite a bit of talk about Connie Britton taking her final bow sometime during the fifth season.
Say it ain't so! This cannot stand… can it?
We've already had to make peace with the fact that actors Will Chase (Luke Wheeler) and Aubrey Peeples (Layla Grant) will not be making the crossover to CMT. Although, to be honest, I was only really broken up about the loss of Luke. Layla was kind of a pain in the proverbial ass last season.
Still, as broken up as I was about Luke leaving, the show certainly can and will go on without him. If the Rayna Jaymes leaves, the fate of the show is far more shaky.
The official word is that Britton has actually signed on for the new season, but so far her contract is only for 10 of the 22 episodes ordered from studio Lionsgate by the cable network. A source close to the show reportedly reassured EW that Nashville is still hopeful Britton will commit to coming on board for the entire season but is simply holding out right now (for reasons unbeknownst to us).
As for Rayna's arc in Season 5, TV Guide reported that she is going to cross paths with a hotshot young app developer who is a huge fan of hers. He pitches the idea of marketing her music to a new generation, but he allegedly has something more sinister in the works. Curious. Very curious.
More: Does Hayden Panettiere's confirmed Nashville return mean Juliette is alive?
So I suppose it's perfectly plausible that Rayna could be written out in dramatic fashion following some sort of fallout with or due to the app developer. But really, what would Nashville be without Rayna Jaymes?
While I adore nearly all of the characters, I'm not confident they could carry the show without a character as pivotal as Rayna.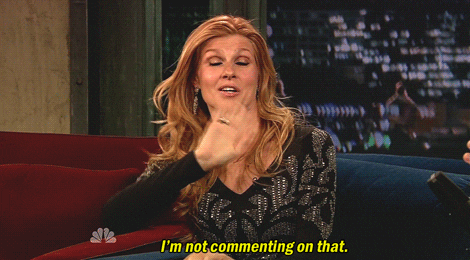 She's the epicenter. No matter what happens and to whom, Rayna always finds a way to pull people back together. Plus, Britton's acting on the show is fantastic. Sometimes I have to remind myself she isn't actually a contemporary country music star.
Unless Rayna's exit is because she dies, I don't see how you could possibly have her daughters, Maddie and Daphne, remain a central part of the show either. C'mon, y'all… those girls (Lennon and Maisy Stella, IRL) are another huge reason fans tune in.
More: Nashville is losing two series regulars, but I'm only sad about one
And if Deacon could manage to not crumble in Rayna's absence, I can't imagine fans would ever feel comfortable with him cozying up to another woman. Even before the couple finally got hitched, it was hard to embrace anyone who came in between the great love story that is Deacon and Rayna.
To be blunt, it would be a damn shame to bring this often underappreciated (but very deserving) show back from the brink just to see Britton bail on it. Fingers crossed she wouldn't do that to the series, its fans or her fellow faux country music superstars.
What do you think? Would you tune in if Rayna was written off?