Netflix has its life together, y'all. Not only will they be releasing the long-anticipated Gilmore Girls revival later this year (Nov. 25 can't come fast enough), but the streaming giant just announced they're teaming up with CBC for a TV adaptation of the classic novel Anne of Green Gables.
I'm not the only one jumping up and down about this, right?
Not only did I love the book growing up, but Anne of Green Gables was the first play I took my daughter to. We went last year at my hometown's historic Dock Street Theater. My daughter was 4 at the time, and it was magical.
More: The Anne of Green Gables quotes that made us fall in love with her
So, pardon me if I can't buffer my excitement upon learning Anne will be making her way to Netflix for at least an eight-episode stint airing in 2017. If the obsession surrounding this news is puzzling to you, but you're counting down the days to Gilmore Girls: A Year in the Life, rest assured — you're gonna love Anne of Green Gables, and here's why.
1. It features a chatty femtagonist
Anne Shirley speaks about a million miles a minute and never seems to be at a loss for a clever word. While she sometimes puts her foot in her mouth, Anne's quick wit and outspoken nature make her a bit of a feminist hero. Sound familiar? If Lorelai and Rory Gilmore met Anne of Green Gables, I'm positive they'd take the sassy red-haired lass into their java-guzzling, fast-talking fold.
2. It challenges gender norms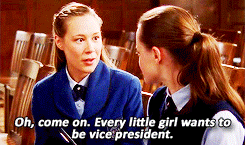 From the public scrutiny Lorelai faces as a single mother to the role of an aging, affluent woman like Emily Gilmore, Gilmore Girls never shied away from exploring how women fit into the context of society's expectations for them. Anne of Green Gables is a similar case study. By all accounts, Marilla Cuthbert — who, along with her brother, takes Anne in — has a stern disposition when we first meet her. As a single, unmarried woman, Marilla feels romanticism and imagination are luxuries she cannot afford. She is expected to be responsible and proper. Anne on the other hand frequently defies expectations of behavior and "becoming of a young lady."
3. It takes place in a small town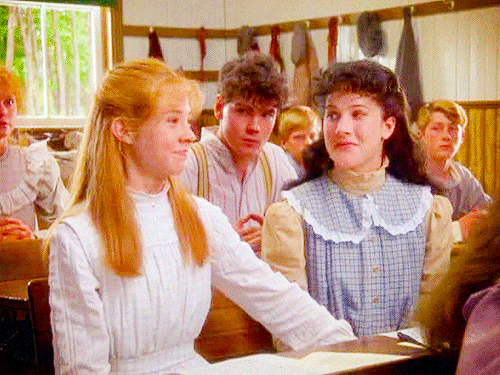 There's something to be said for small towns. They're close-knit, they're quirky and if we're really being honest, they serve as perfect backdrops for a TV series because of how interwoven the characters become. In other words, everyone knows everyone's business. In Anne, the story is set in the rural town of Avonlea in Prince Edward Island, Canada. In Gilmore Girls, Lorelai and Rory call the eccentric (fictional) small town of Stars Hollow, Connecticut, home.
More: A complete guide to where every character left off in Gilmore Girls
4. The supporting characters won't seem like strangers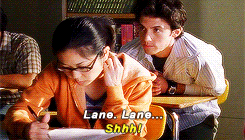 How many comparisons can we make? Let us count the ways. Anne's BFF-slash-neighbor is Diana Barry. Rory's BFF-slash-fellow-townie is Lane Kim. There is a handsome, smart boy named Gilbert Blythe in Avonlea who teases Anne when he first meets her. There is a handsome, smart boy named Jess who comes to Stars Hollow and teases Rory when he first meets her. In Anne, there is a town busybody named Mrs. Rachel Lynde, who loves to pontificate to others about morals and proper decorum — which, c'mon, obviously sounds like Stars Hollow's town selectman-slash-fussy butt, Taylor Doose. Oh, and we can't forget the classmate Anne has trouble befriending, Josie Pye. In the Gilmore Girls world, her equivalent would be Rory's frenemy, Paris Geller.
5. It's the kind of coming-of-age story we can all relate to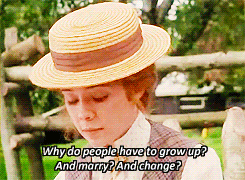 When Anne first comes to Green Gables, she is prone to fanciful and sometimes silly tangents. Don't get me wrong, this is quite charming! But as the years go by, she loses just enough of that flair for the melodramatic to become a very self-aware individual. In some ways, the story of this young orphan girl being raised on a farm is all of us — just like Rory Gilmore trying to navigate life as her mom's BFF and an aspiring journalist. The details may be different, but the big picture (read: young women trying to find their way in the world) is the same.
More: 14 behind-the-scenes pics to get you excited for the Gilmore Girls revival
6. It's female-driven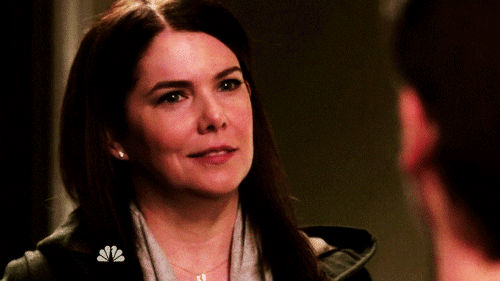 Like Gilmore Girls, where most of the protagonists are beautifully flawed and refreshingly complex female characters, Anne of Green Gables is carried by the women it is built around… namely Anne and Marilla. And like Gilmore Girls with creator Amy Sherman-Palladino and director/producer Jamie Babbit, Anne of Green Gables will be brought to life by female creatives: award-winning director Niki Caro (Whale Rider, McFarland, USA, The Zookeeper's Wife); award- and Golden Globe-winning writer Moira Walley-Beckett (Breaking Bad, Flesh and Bone); showrunners Miranda de Pencier (Beginners), Alison Owen (Saving Mr. Banks), Debra Hayward (Bridget Jones's Diary); and producer Susan Murdoch (Transporter: The Series).
Before you go, check out our slideshow below.