Haters can hate all they want, but Kim Kardashian has seriously learned how to work the web, and she's possibly become the best at it. The reality star, business mogul and mother is also the queen of social media. When she's not "breaking the internet" with sexy selfies or making the entire world freak out over her Snapchat story, she's launching a new website or releasing an app that makes fans want to soak up everything Kim K. Now, as the keynote speaker for the BlogHer conference, Kardashian has revealed even more about herself — and you might be surprised by what she spilled.
Though Kardashian insisted in her interview that we already know "85 percent" of her life, there are some facts you might not know about the middle Kardashian sister. Here's what we learned:
1. She wanted to be a reality star since she was 13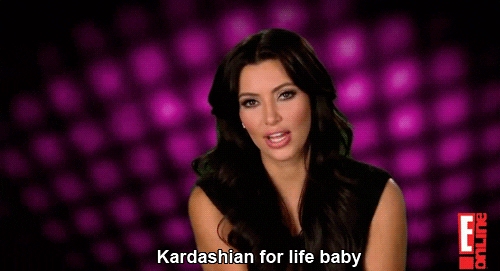 According to Kardashian, she was hit with the reality bug long before Keeping Up with the Kardashians was a thing.
"When I was 13, I was watching The Real World, and I looked at my best friend and said, 'Oh my gosh, that's what I want to do, I want to be on a reality show and I want you to be my manager.' It's such a full-circle moment because she's a manager now and my show is produced by the people who made The Real World."
2. She looks up to Jessica Alba
One star who inspires Kardashian on a business level is Honest Company creator Jessica Alba, who is also a mom.
"In business I love looking at my peers, especially young, successful women like Jessica Alba. I spoke to her this morning and we were just picking each other's brains on something. I love her dedication. She's someone I look up to businesswise. She's a really smart girl."
3. She had a backup plan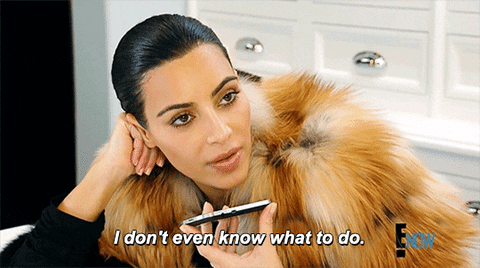 Kim said that if she didn't become a reality star, she would have worked in fashion, specifically at her clothing store, Dash.
"I did have a clothing store, which I still have today, Dash. When I was in high school, I worked in the clothing store. If The Real World didn't work out, fashion is what I would have gotten into."
4. She was inspired by her dad to be a businesswoman
When asked about how her late father, Robert Kardashian, inspired her in business, Kim said it was his actions, not his words, that she found so powerfully motivating.
"Seeing how work-driven he was, and so determined, and always talking about new ideas and new companies he wanted to start; seeing the follow-through and seeing him be so motivated and going to work every day — that, to me, was the best example."
It sounds like her father's business confidence was definitely catching, because Kim definitely hasn't missed an opportunity for a business venture.
5. Kanye West pushed her to make Kim Kardashian Hollywood
After an app company approached her about making her now-famous Kim Kardashian Hollywood game, she was on the fence — so she turned to her husband for advice. Not surprisingly, West was all for it:
"I asked my husband, who said, 'That is the coolest thing ever. Who wouldn't want a video game with a character of themselves?' It's been really successful, and [now] I work on it full time."
6.She shows off her sense of humor via emoji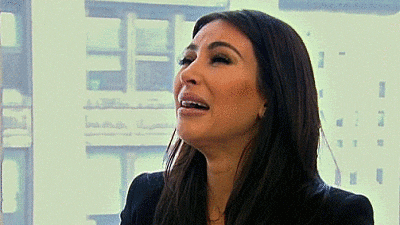 When asked what her favorite Kimoji is, she immediately goes for the most unflattering one: "My cry face. I have the ugliest cry face ever. You can't get any worse than mine! You have to have a sense of humor about it."
She also teases that the entire Kardashian clan will be getting unflattering emojis made of themselves… whether they like it or not!
7. She doesn't think reality shows get enough respect
You won't have to worry about Kardashian ditching the show that made her famous. She told the BlogHer audience, "Filming a reality show is a full-time job. I know that reality shows don't get the respect they deserve, which is why I always fight to be on it for as long as possible, because I love to show and prove."
8. There's one reality line she won't cross
Though Kardashian may love being on a reality show, what she doesn't want is the cameras following her kids around 24/7.
"Kourtney [Kardashian] and I won't have stories around our children. They'll be there, but that's a benefit for us so we can spend more time with them. I was not posting about my son [Saint West] so he could go to the park every day, [and] people thought he didn't exist! That I had a full fake baby and made the whole thing up because I wasn't posting about him."
9. There's one big difference between her and her husband
Though Kimye is one of the biggest celebrity couples in the world, there's a definite difference between Kardashian and her husband.
"We do have a really private relationship. [West] is very private, even though he's in the business, and I'm very open. So he's taught me how to become a little more private, and I've taught him to be a little more open."
10. She has a fan squad she asks for advice
How'd they get this gig?! According to Kardashian, she has a few fans who she really respects that she will direct message for advice about her business ventures, Kimojis and anything else she needs an opinion on.
"I direct message all the time a handle of girls who I genuinely respect their opinions. They give me their advice. I genuinely love getting to know them."
11. She has a simple answer for why she posts nude selfies
Though her nude selfies are always stirring up controversy, Kardashian sees them more as an expression of confidence. However, that doesn't mean she thinks that's how it should work for everyone — she's not down with pushing people to get naked if they're not comfortable.
"I feel good about myself. I think after you have one kid, after you have two kids… I lost 70 pounds. You can get so caught up in not being motivated [when you're caring for a family]… I do what makes me feel comfortable. If you're not comfortable, don't do that. Do whatever makes you feel comfortable and whatever makes you happy. That's why I do, but I don't promote other people to do that [if they don't want to]."
12. She doesn't call herself a feminist
Kardashian said she's not about the F word: "I don't think that I am [a feminist]. I don't like labels. I love to support women, but I'm not the 'Free the Nipple' type girl. If you're not comfortable with that, don't do it. No hate. Be happy, spread love… I don't like to push my views on other people."
Seems that Kardashian has to look up the definition of feminism, but OK.
13. She executive produced a documentary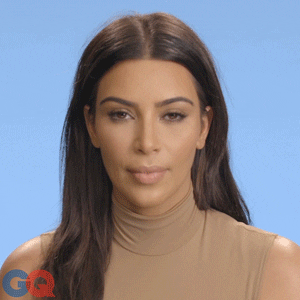 The documentary, Red Flags, is about mental health issues. Kardashian said she chose the topic after watching Intervention in the hospital after the birth of her daughter North.
"I thought, wow, [Intervention] is produced so well, so I reached out to the producers and asked if they wanted to do a show like Intervention but about mental health issues. With social media, I would see people having these Twitter meltdowns, and I thought that there are so many signs that families [don't always notice]. I realized that there aren't a lot of rehabs for mental health issues, but some things [within drug issues and mental health issues] go together."
Who knew there were things about this reality mogul we didn't know? Kardashian is clearly a busy lady, and there's a real chance we'll never really get to keep up.
What's the most surprising part of Kim Kardashian's life? Sound off in the comments.
Before you go, check out our slideshow below: