You know how wedding planners always say to expect one small fire to happen on your wedding day? Usually, that's a metaphor — like someone bringing a plus-one without asking or showing up in shorts when you specifically requested black tie. But for former Dancing With the Stars partners and newlyweds Kym Johnson and Robert Herjavec, it was all too real. The couple's Los Angeles wedding was this close to being a disaster.
More: Surprise! Kym Johnson & Robert Herjavec got married & the wedding was fabulous
The train of Johnson's gorgeous Monique Lhuillier dress caught fire as she walked down the aisle, the couple explains to People. (Brides, can you imagine anything more horrifying?) She trailed her dress over a candle on her way down the aisle and caught the flame, but thankfully a guest thought quickly and stomped it out before true catastrophe struck.
Here's a sign that this couple is built to last: Herjavec and Johnson are already laughing about the incident. "We smelled something and we thought, is someone having a barbecue?" Herjavec told People. "Then we realized that Kym's dress was on fire!"
More: DWTS' Kym Johnson, Robert Herjavec took a huge step in their relationship
"I almost went up in flames!" said Johnson. "Thank God my man of honor stomped it out with his foot. But underneath my dress is completely singed." And thank God for layers and layers of burn-covering tulle.
More: DWTS' Kym Johnson spills details from Robert Herjavec's big proposal
Before you go, check out our slideshow below.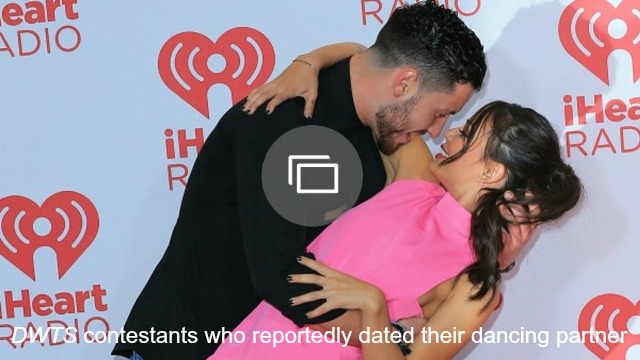 Image: Judy Eddy/WENN