In the most random news that probably came out of 2016 Comic-Con, Rick Springfield is joining Supernatural in Season 12 as Lucifer's vessel. That's right, the '80s singer known for his hit "Jessie's Girl" will be playing Lucifer. Never did I think I'd ever utter those words.
More: Um, was that [spoiler] Supernatural just brought back from the dead?
During Supernatural's panel in San Diego, executive producer Robert Singer announced the casting of Springfield for multiple episodes. To be clear, Lucifer will inhabit the actual Rick Springfield. So, Rick Springfield will be playing himself, but with Lucifer inside his body.
If you recall, Lucifer's whereabouts at the end of Season 11 were a mystery after Amara ripped him from Castiel's body, but this solidifies that he is very much still out in the open. Add Lucifer running amok to Sam and Dean's already long list of things to fix.
Back to Lucifer, Singer revealed that the former angel is "going to try out a few different vessels," so Springfield won't be the only face fans see in Season 12. "You need a really strong vessel like Sam, like Castiel… " Singer said of Lucifer. He added, "The first vessel that [Lucifer] feels comfortable with is a rock star who's a little bit on the down side who's trying to come back."
More: All right, everyone, time to freak out: Supernatural's Sam really did get shot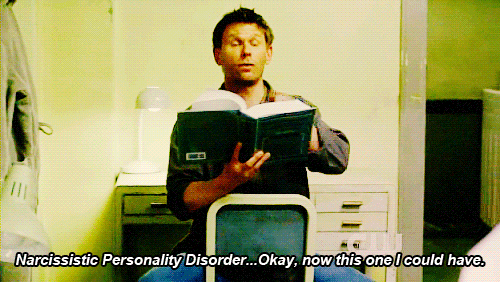 Enter Springfield. Don't get me wrong, the singer does have acting experience. From General Hospital to True Detective to Ricki and the Flash, Springfield has been featured on both the small and big screen. However, I'm skeptical about his role as Lucifer. Even though I'm sure it will be entertaining (just think of Dean's reaction to seeing Springfield as Lucifer's vessel), playing Lucifer is not an easy task.
First of all, no one will ever beat Mark Pellegrino as Lucifer. He originated the role and did a fantastic job at it. He brought so much evil, humor and charisma to the devilish character. Next, there is Misha Collins who pulled off Lucifer (and Pellegrino's mannerisms) flawlessly. Of course, you can't forget Jared Padalecki has also played Lucifer on a few occasions and has done so splendidly.
Obviously, it's hard to live up to their portrayals and no one will probably ever be able to. However, let's just hope Springfield does the iconic role of Lucifer justice, or it's going to be disappointing.
Really, Springfield has some huge shoes to fill.
More: Supernatural: Nevermind, I don't want Chuck to be God anymore
Supernatural returns with Season 12 on Thursday, Oct. 13, at 9/8c on The CW.
Before you go, check out our slideshow below.