Yes, Real Housewives of New Jersey is still the Teresa Giudice show, but thankfully Sunday's episode changed it up a bit with the addition of relationship expert Siggy Flicker.
More: Teresa Giudice's RHONJ homecoming is far from sunshine and rainbows
Viewers only got a quick glimpse of Siggy in the Season 7 premiere, but she was a little more front and center during Episode 3. In a season that is all about Teresa and her return home after serving almost 12 months in prison, it's nice to have a breath of fresh air, which is definitely Siggy. So far, she is drama-free, positive and overall hilarious.
I mean, you know she's a much-needed addition when you forget about Teresa's story line because you're just that captivated by Siggy's shining light. Plus, when Siggy busts out a fan (not an electric one) to cool herself off during a hot flash, you know Bravo picked the right woman to join the hit series.
Oh, and let's not forget about that moment when Siggy pulled slippers out of her purse to ease the pain from her high heels. She is living life the right way.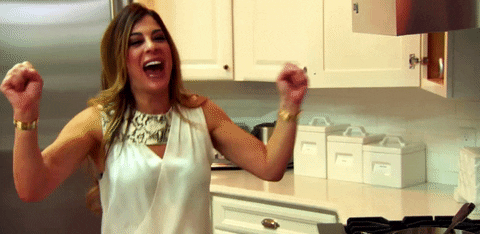 More: Teresa Giudice's RHONJ return will make you feel things — trust us
Seriously, what have I done to deserve such a treasure? She is becoming my favorite Real Housewives star, and that's only after three episodes. Yes, Siggy is that fantastic. I have no doubt that she will keep being all-around amazing and continue to hold a place in my heart.
Here's hoping she continues down the beautiful road that is Siggy because I need more. It's nice when any of the Real Housewives series takes a break from the negativity and drama for a little fun.
Siggy is exactly what RHONJ needed, especially to counterbalance the tense situation surrounding Teresa. Siggy couldn't have said it better when she declared that everybody needs a little Siggy in their life. Damn straight we all do.
With that, whoever can create a gif of Siggy fanning herself and wearing her slippers for me stat, I will cherish you forever.
Real Housewives of New Jersey airs Sundays at 8/7c on Bravo.
More: Teresa Giudice drops a bombshell in her first post-prison sit-down interview
Before you go, check out our slideshow below.