Fans are still in the dark about Penny's last name on The Big Bang Theory, but they will be happy to hear that an actress has finally been selected to play her mom. At the CBS comedy's Comic-Con panel Friday, executive producer Steve Molaro revealed that the extremely talented Katey Sagal will play Penny's mom.
More: New Big Bang Theory news could mean Season 10 is the last
How perfect is that casting? A more wonderful actress couldn't have been chosen. Plus, the fact that Sagal played Kaley Cuoco's mom on 8 Simple Rules proves she is meant to be Penny's mom. Who else is excited to see both Cuoco and Sagal back in action?
For those who need a refresher, Cuoco played Bridget and Sagal played Cate in the ABC sitcom. Their characters definitely butted heads and didn't always see eye to eye, especially when it came to Penny's relationships with both boys and her siblings. Seeing as they played mom and daughter for three seasons, their chemistry on TBBT will probably be amazing.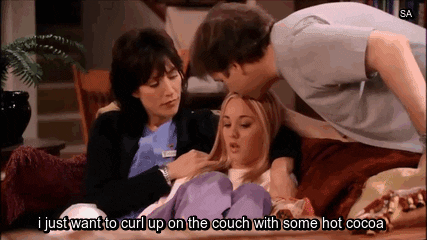 More: The Big Bang Theory's coitus episode proved that sex is just like Star Wars
"We are finally going to meet more of Penny's family," Molaro said (via Entertainment Weekly). "We're going to be meeting Penny's mom and her brother in the first episode back. We're super excited that Katey Sagal will be playing Penny's mom."
Wait, her brother will also be introduced? Want to know who's playing him, too? Jack McBrayer (30 Rock) has scored the role, Molaro also unveiled. "He's a drug dealer and he has just gotten out of prison," Molaro said (also via EW). "We needed to find the right person to get for this. I think we did a pretty good job on the casting. He's a little creepy."
It's hard to picture McBrayer as a drug dealer, but maybe that's the point. He's a great actor, so he will most likely pull it off.
So far, fans have only met Penny's dad (played by Keith Carradine). With entering Season 10 of the hit comedy, it's about time more is revealed about Penny and her family. Thankfully, that is going to happen once the series returns in the fall.
More: The Big Bang Theory finally reveals the psychology behind Sheldon's behavior
The Big Bang Theory returns Monday, Sept. 19 at 8/7c on CBS.
Before you go, check out our slideshow below.