Is it just me, or is time actually moving backwards? Because it feels like for-e-ver since the Season 2 finale of Empire left us scooping to pick our collective jaw up off the floor. Happily, though, we can report that today brings a bit of gossip-worthy news about the hit Fox series — Taye Diggs is joining the cast for Season 3.
More: Andre and Boo Boo Kitty are married?! 27 other things you didn't know about the Empire cast
Hell yeah! Oh, uh, I mean… that's cool if you're into that sort of thing. Who am I kidding? I am all systems go where Taye Diggs is concerned.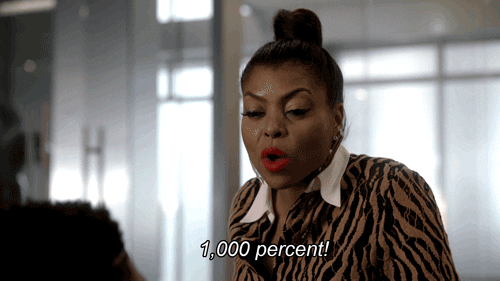 Let's just say I'm not mad Diggs is going to be jumping into the Lyon den. Not mad one bit.
The big question, of course, is how will Diggs fit into the already explosive storyline? According to ET, he will appear in a multi-episode arc as Angelo Dubois. A New York councilman focused on community issues and local politics, Diggs on-screen persona is already drawing comparisons to early Barack Obama.
That's all well and good, but let's get straight to the most pressing matter: Dubois' relationship with the matriarch and patriarch of the Lyon family, Cookie and Lucious.
When asked about the casting by EW, Cookie's real-life alter ego Taraji P. Henson said, "I requested Taye Diggs, you know. Taye Diggs, you owe me a Chanel bag! OK, whoever I get a job for on Empire, you owe me a Chanel bag."
More: Empire's Cookie is about to get a juicy new love interest
Hey, sounds fair to me. But that's not all Henson had to say on the subject. "Well, he's sexy and he's a smart politician," she said. "That's all I know right now. And he loves him some cookies." Whoa, whoa, whoa… now we're talking!
If you ask me, that sounds like an unequivocal hint that Diggs' character, Dubois, is poised to jump into some sort of dalliance with Cookie. Oh, and Henson also let it slip that Dubois has "supposedly a very famous mother but I'm not sure."
Interesting, indeed. Here's what I'm thinking — Dubois is going to serve as a foil to Lucious.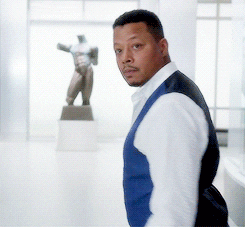 Last season, we saw Cookie fall back in love with Lucious. Toward the season's close, she and Lucious had all but outright declared their intention to be together again. Although Andre, Jamal and Hakeem warned their mom against falling too hard and too fast for their father again for fear he'd break her heart once more, Cookie clearly couldn't fight the writing on the wall.
Until, that is, Hakeem and Laura's wedding imploded when Laura turned into a runaway bride… at which point Lucious hijacked the ceremony to marry Anika, in a desperate bid to prevent the feds from questioning her about him. Yikes.
Cookie was crushed, and she told Lucious she could never support the marriage. She was D-O-N-E. But we've seen Lucious win her back after much worse behavior, too.
Enter Diggs' character, Dubois. What a clever way to shake things up — by having Cookie hook up with a highbrow, Harvard-educated politician who comes from a prominent, well-to-do family. That is exactly the type of thing that would threaten Lucious, and we all know Lucious can come undone when his ego is bruised.
According to showrunner Ilene Chaiken, Season 3 will see Lucious suffering blow after blow, in fact.
"In the [Season 2] finale, we set the table for a challenge to Empire and the Lyon family that's going to serve as the framework for the whole of Season 3," Chaiken told Variety, "with a Godfather-style opus of crime and hip-hop that has Lucious as the beleaguered kingpin battling back this federal investigation led by a man with a personal grievance, and thug rappers who helped him to build his empire and are now coming back for their pound of flesh."
More: I feel guilty for saying so, but I hope [SPOILER] died in the Empire Season 2 finale
Can you imagine throwing a new love interest for Cookie — and an upstanding, beloved member of the community at that — into that mix? Stay tuned; things are about to get even spicier on Empire.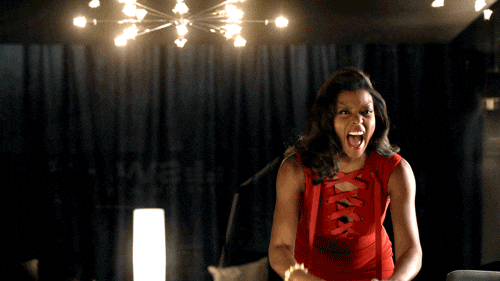 What do you think? Could Diggs' character be Cookie's next love?