Michael Weatherly may no longer be part of NCIS, but that isn't stopping the series from trying to fill his shoes — or at least trying to make Season 14 even more entertaining. On Monday, it was announced that the hit procedural is adding two more series regular characters to the new season in September.
More: NCIS' boss just gave us a spark of hope that Ziva is still alive
First up, there is former Blue Bloods star Jennifer Esposito, who is set to play Special Agent Alexandra "Alex" Quinn, according to executive producer Gary Glasberg (via TV Line). She is described as "an experienced NCIS agent who left field work and became an instructor at the Law Enforcement Training Center." Apparently, she is then "lured by Gibbs (Mark Harmon) back into the field as part of his team, where he will take advantage of her sharp wit, quick mind and immense talent as a federal agent."
Breaking News – Jennifer Esposito Joins The Cast of #NCIS – https://t.co/voYYfVIyrR pic.twitter.com/wrN21KkSMt

— NCIS (@NCIS_CBS) July 11, 2016

As for the second character? Remember Duane Henry, who played recurring character MI6 Officer Clayton Reeves? At the time of his casting and appearance in the final two episodes of Season 13, there was an option for Henry to become a regular. Well, now he is, TV Line also reveals. After seeing him in action, I'm excited to see more from him, his talent, his humor and, obviously, his British accent. Of course, there's no way he will ever replace Tony DiNozzo in the comedy and extremely good-looking department, but I remain optimistic about his role.
More: Tony's NCIS farewell episode felt more like a dream sequence than a goodbye
Oh, and if you're wondering about Sarah Clarke's recurring role of Special Agent Tess Monroe, at the time of Esposito's casting, TV Line also reported that Clarke will not be returning. Admittedly, I'm fine with this news because I, personally, didn't connect with the character in Season 13.
In addition to Esposito and Henry, it was reported in June that Wilmer Valderrama (yes, Fez from That '70s Show) would be coming to NCIS as a series regular, too. Per TV Line, he is slated to play a "once grounded NCIS field agent who accepted a deep cover assignment years ago and never resurfaced. Many agents don't know he's still on the job or that he's even alive. Now, he's back and his dedication to job and country has left him an unpredictable, charismatic loose cannon."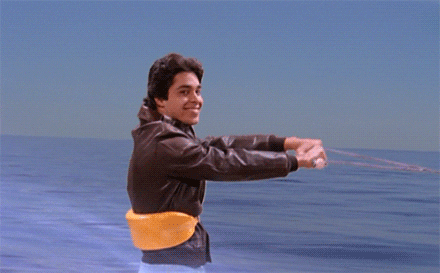 That's right, three new series regulars will be part of the cast come Season 14. It almost seems like NCIS will be a completely different show with so many new faces popping up. I'm trying to remain positive about all of the changes happening, but it's kind of hard to do. With such a huge change as Weatherly's departure, maybe bringing on a handful of new characters will make it an easier transition, though that remains to be seen.
All I know is NCIS had better have the same vibe when it returns and that the new characters had better mesh well with the familiar ones. If not, it sure is going to be hard to watch.
More: If NCIS' Ziva is really dead, I might start a riot
NCIS Season 14 premieres Tuesday, Sept. 20 at 8/7c on CBS.