You may know Kim Zolciak as the reality star who lives a super glamorous life (and has an insanely adorable family), but there is so much more to her, including the fact that she graduated from nursing school.
More: Kim Zolciak celebrated her bday with a bikini pic and a pretty deep message
In the early hours of Monday morning, Zolciak took to Instagram to share an epic throwback picture of herself dressed in white as she celebrated her graduation from nursing school.
She captioned the picture with, "The day I graduated nursing school. I was so damn proud of myself" — and she had every reason to be, it's a tough program and highly respected profession.

However, instead of simply saying congratulations or complimenting Zolciak on her achievements, many commenters have chosen to focus on one thing: her looks. A topic that Zolciak must be so tired of, because there is always someone accusing her of having had cosmetic work, or slamming her for her changing appearance.
More: We try to defend her, but this time Kim Zolciak took her Snapchat too far
The comments on her post are very unkind, and include one from patty.shipley62 who wrote, "U should be proud. U were Beautiful, I don't understand why you did so much to your face. I saw a picture the other day with your daughter & you look plastic."
n23d also commented on Zolciak's face, writing, "The amount of plastic surgery you have had is insane. You look so fake. Gonna look like the cat lady in another 10 years. Congrats."
"If you graduated then who's nose is that," travelgypsy11 questioned. And sharonbrown9401 gave Zolciak a backhanded compliment, writing, "So beautiful back then naturally gorgeous. Now still beautiful but in a plastic way. Nothing but love for ya…"
More: OK, we finally believe Kim Zolciak has a lot on her plate
Kim Zolciak, we think you're awesome, and there is so much more to you than just your pretty face. Maybe it's time people started to realize that, and truly think before they comment.
Before you go, check out our slideshow below.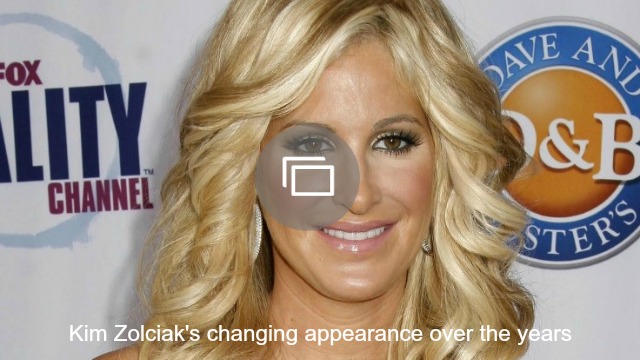 Images: WENN