More: 2015 CMT Awards: See the complete list of winners
Oh, the awards show red carpet. A place of treachery, particularly for women, where they're asked about what they're wearing but not about the thing it is they do. In the case of the 2016 CMT Awards, where the carpet was pink, the comments coming from the hosts, both on the carpet and during the show itself, were consistently ridiculous and made me wonder if I'd actually heard correctly.
1. Katie Cook to Danica Patrick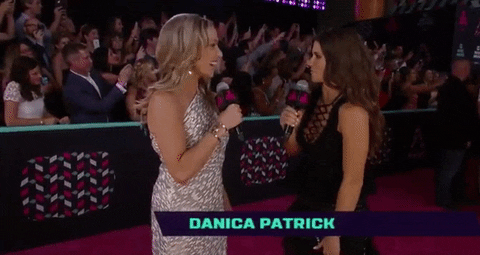 Danica Patrick is a race car driver. A race car driver is an athlete. Katie Cook seemed to be unaware of this fact when she asked Patrick how she kept in shape when the majority of her sport involves sitting down. (Cook prefaced this question by saying, "I don't mean to insult you.") Cue Patrick assuring her that she does, in fact, exercise and describing her physical regimen to Cook. Would it have been impossible to do any research about the athleticism involved in race car driving?
2. Cody Alan to Carrie Underwood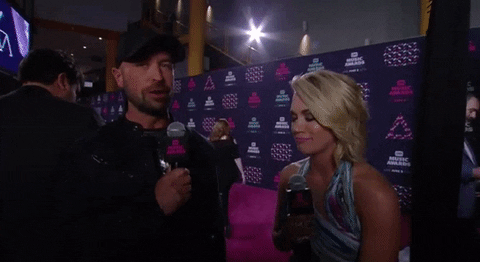 CMT red carpet host Cody Alan would like everyone to know that Carrie Underwood smells like spring. (And power. Definitely power, Cody.) It was a fully creepy comment, which Underwood totally handled like a pro, having dealt with gross stuff before in excess. Alan was also very into Underwood's husband, Mike Fisher, and his hockey playing and kept asking her questions about him. (Dude, Carrie Underwood is in front of you. What are you doing?)
More: CMT Awards: 7 female empowering moments everyone's talking about
3. Cody Alan to Kelsea Ballerini
Of course, Alan asked Ballerini about her eating habits because he's contractually obligated to or something. She replied that she enjoys McDonald's on occasion, but not all the time, of course. He also asked her thoughts about the pink carpet, which she liked "because I'm a girl."
4. J.J. Watt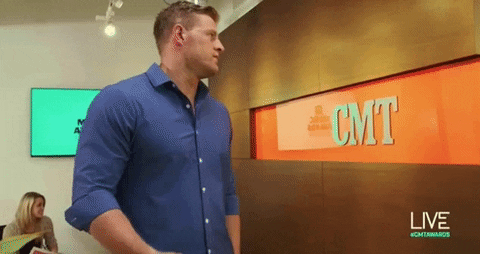 File cohost Watt's behavior under the category of "yuck." First, there was the comment he made about all beautiful women in the room and then his comment about how he'd like to get with Pitbull's backup dancers, then his inquiry about the marital statuses of the women present, and then he put a random female audience member on his shoulders. Watt: "What? She couldn't see the stage. I'm just being a gentleman. You're not married too, are ya?" Ugh, really, dude? Cringe-y doesn't even begin to cover it.
5. Erin Andrews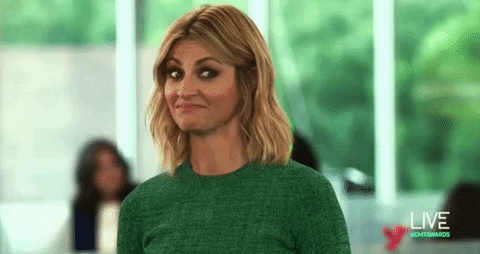 Cohost Andrews introduced star Luke Bryan before his performance, telling viewers that she'd been asked not to use words such as "chiseled" to describe Bryan. Right, because we wouldn't want to objectify anyone on this show.
More: 7 sexy reasons to watch the CMT Music Awards
What moments from the CMT Awards made you say "yikes"? Tell us in the comments!
Before you go, check out our slideshow below.