After a largely drama-free, boring season premiere, Food Network Star brought us a more exciting episode this week. It began with a team exercise that transitioned into teammates competing directly with one another and ended in a double elimination.
While hosts Bobby Flay and Giada De Laurentiis were so consistently in agreement that last week's episode lacked any kind of tension, this week, the presence of Rev. Run kept me engaged. In the most basic sense, it was exciting to see a hip-hop legend grace the show with an unexpected cameo. He also had an important role in deciding the dishes each pair of contestants would make, choosing unusual combinations like fried chicken and sushi and asking groups of two contestants who had worked together earlier in the episode to work against one another. What's more, Rev Run brought in his "hip-hop family" — a group of his friends and colleagues — to taste the food that the contestants made.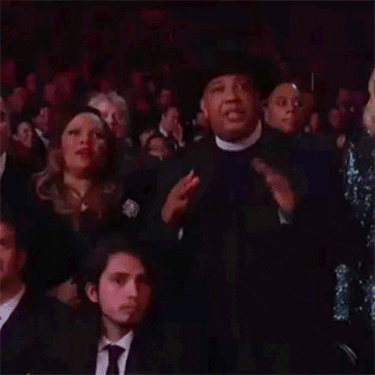 After creating their dishes, the contestants had a few seconds to introduce themselves and their food and to entice the testers to choose their dish.
Throughout this process, Flay and De Laurentiis largely took the back seat. Everyone was excited to see Rev. Run on the show, and the crowd that the contestants had to please consisted of his friends. I still wish I could have seen more deliberation and drama from the judges, especially when deciding which contestants would go home in this week's dramatic double elimination. We have not yet gone behind the scenes or peeked into the judges' minds or processes. Essentially, we the viewers access Food Network Star as if we are contestants. It would also be exciting to have information on the process that contestants do not have, however.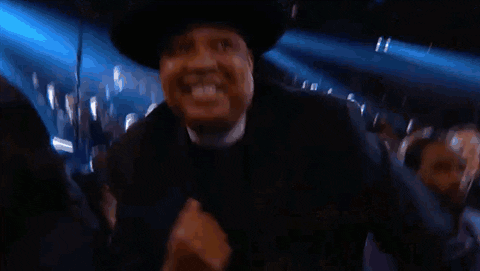 Still, I was glad that Rev. Run's presence gave the show a new structure. Before I saw this week's episode of Food Network Star, I had no idea that Rev. Run had his own cooking show. However, Rev. Run's Sunday Suppers, which airs on the Cooking Channel, was met with mixed reviews. Many people critiqued it for being boring, lacking humor, teaching very few important cooking skills and, essentially, for existing solely because of Rev. Run's celebrity status. Still, as someone who knows Rev. Run primarily as one of the founding members of Run-D.M.C., the quality of his own show or his talents as a chef were largely irrelevant for me. I was just excited to see him on TV and to see what his opinions of the contestants' meals would be. Maybe this means that I am one of those "blind" consumers easily won over by star power, or maybe it means that Rev. Run has proved himself so undeniably in the realm of hip-hop that his cultural significance transcends necessary technical skill as a cook.
Whatever the case, I can say confidently that I hope that Food Network Star continues with its new structure and introduces more celebrity stars and highly consumable drama as the season continues.