Vicki Gunvalson has a new boyfriend, and this time, she may have a good one.
More: Unless there's a love triangle, Vicki Gunvalson isn't going back to Brooks Ayers
Over the past few weeks, Gunvalson has been sharing pictures on Instagram of herself and her new man, Steve Lodge, and things between them must be getting pretty serious, because Lodge has met Gunvalson's daughter, Briana Culberson.
Now, those of us who have watched even one episode of The Real Housewives of Orange County will remember that Culberson felt very strongly about Gunvalson's former boyfriend, Brooks Ayers — and by very strongly, we mean she pretty much hated him. But Lodge appears to be faring much better, and Gunvalson's new Instagram post certainly hints at this.
Taking to Instagram on Monday, Gunvalson posted a photo of herself and Lodge smiling happily into the camera. She captioned the snap with, "Date night with Briana and Steve. Final party all done. This is what's important to me. My family and people who love and believe in me. #movingon."

More: Nobody does confusing breakups like Vicki Gunvalson & Brooks Ayers
If Lodge is still smiling after a date night with Briana, then things must have gone pretty well, no? But this is not the first time that Culberson and Lodge have hung out, because Gunvalson posted another picture on Sunday of the trio on their way to Tamra Judge's fitness competition.
She captioned the post with, "Headed to @tamrajudge competition. So proud of you #3amigos #wineincar, #rhoc #hestilllikesme."

And it's not just Culberson who has given Lodge her stamp of approval, but Gunvalson's fans, too.
More: Vicki Gunvalson has been showing off her new man very publicly (PHOTOS)
Comments on the picture of Gunvalson's date night include one from carolinadvera, who wrote, "Good for you!! Glad you're happy @vickigunvalson !!! And that your daughter is happy and supportive."
"So glad you found someone decent & your daughter is happy !! X" poptash wrote.
"You two truly look happy together and how great is it that Brianna likes him too," mccordm68 shared. And vanessap9695 feels that Lodge may just be a keeper. She wrote, "He looks like a very nice and honest guy… he is a keeper…!!! You look so happy too… good for you!!!"
Do you think Vicki Gunvalson may have found a keeper this time around? Share your thoughts with us in the comments below.
Before you go, check out our slideshow below.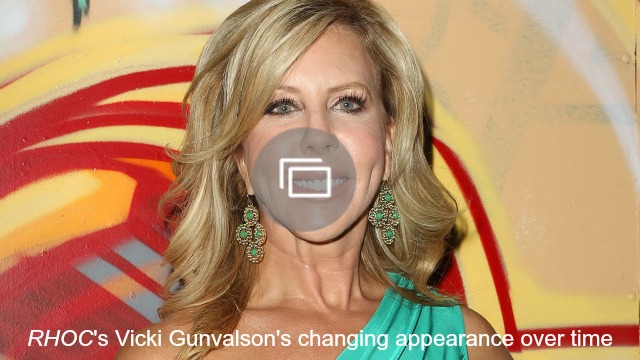 Image: FayesVision/WENN.com