If, like me, you devoured every second of Bloodline's first season, you've undoubtedly been waiting in anticipation for the next installment — and it seems like it has been forever since we were privy to the twisty happenings and dark secrets at the Rayburn family home-slash-bed-and-breakfast.
More: Miss Kyle Chandler? You can binge-watch him on a new Netflix show soon
So, yeah, it's been a hot minute. As such, it makes sense we would need a quick refresher before diving back into the Florida Keys-based drama. After all, the inaugural season covered a lot of ground. Just when you thought things were starting to settle for the Rayburn family, another secret or shady dealing would surface and threaten the family's happy facade.
Thankfully, we now have an entire season to binge-watch to see where everything stands with matriarch Sally (Sissy Spacek), brothers John (Kyle Chandler) and Kevin (Norbert Leo Butz), sister Meg (Linda Cardellini) and all of the other people caught in the tangled web they've woven.
More: 14 Netflix new releases to catch in June
And let's not forget dear Danny (Ben Mendelsohn). What will come of that? Let's take a look at some of the major things that went down last season, so you'll be fully in the know when you hunker down to stream Season 2.
1. The prodigal son returned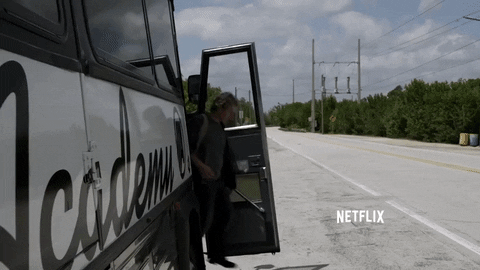 At the start of Bloodline's first season, we learn the Rayburn House — the family's B&B in the Florida Keys — is celebrating its 45th anniversary, and the entire family is supposed to come in for the festivities. This includes the oldest brother of the Rayburn clan, Danny, who is the black sheep of the family. Despite getting off on the wrong foot almost immediately by skipping out on John at the bus station and then making a fuss about his date sitting at the family table, Danny decides he wants to stick around. He asks John to put in a good word with their dad, Robert, but John and his siblings are afraid Danny will break their mom's heart (again). So he instead lies to Danny and tells him their dad doesn't want him around. Later, he drives him to the bus stop.
2. Danny got a job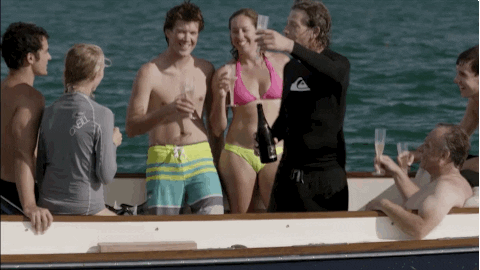 Sort of. The day Danny arrived in town and ditched John at the bus station, he also ran into his old friend and fellow troublemaker Eric. Excited to have his partner in crime back in town, Eric offers to let Danny in on a job that pays well but deals with dangerous people. Danny accepts, and the two begin working together on a con that involves stealing gasoline from a local dock.
3. Robert suffered a heart attack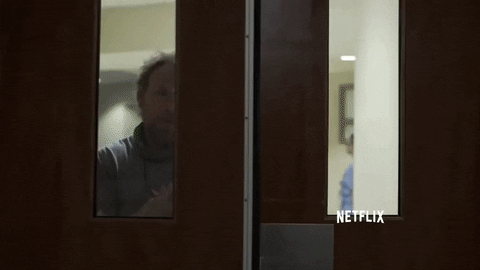 Following a brief conversation on a remote beach with Danny, Robert gets in his kayak and starts to paddle away. Only a few moments later, though, he begins to struggle and falls over in his kayak. Although it appears Danny saves his life, the rest of the family is skeptical of the circumstances surrounding the event. What is certain is that at some point during the situation, Danny hurt his shoulder — doctors at the hospital determine that an improperly healed fracture was aggravated and is also causing his chronic pain.
4. Flashbacks revealed part of the family's dark past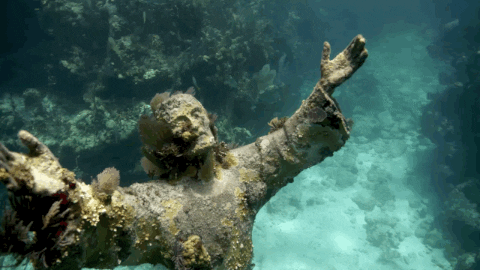 When John and Kevin confront Danny (after he gets back from using the family boat to transport stolen gas), the argument escalates and Kevin attacks Danny. In a flashback, John remembers watching his dad attack Danny when they were younger — hence the shoulder injury, it would seem. Through additional flashbacks as the season progresses, we learn that there was another Rayburn sister at one point: Sarah. She was the proverbial apple of Robert's eye and, after she drowned while out on the water with Danny, the patriarch blamed Danny for her death. We also learn that Sally feels guilty because she was planning to leave Robert and the rest of her family that day, and it was her idea to send Sarah out on the boat with Danny.
5. Danny tried to blackmail Meg and extort Robert
Although Danny does start to earn some goodwill in the Rayburn house for helping out with the family business, eventually his old ways start to creep back in. After learning Meg was cheating on Marco with one of her clients, he tries to blackmail her into keeping him around (and in the family will, presumably). Then, after Robert asks Danny to leave and never come back, Danny tells him he will "for the right price." Ultimately, he becomes involved in the shady and dangerous drug-smuggling-slash-immigrant-murdering operation John and Marco are investigating.
6. The patriarch passed on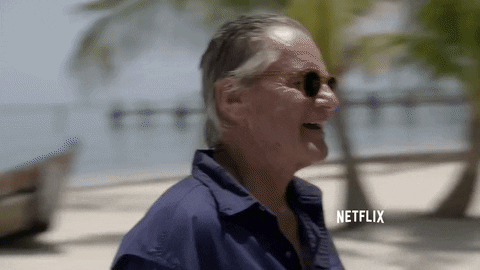 After his standard morning kayak trip, Robert returns to the Rayburn House only to collapse on the beach and die. During a conversation after his death, Sally opens up and tells John about Robert's tragic childhood and how he left home after stabbing his father with a grilling knife. At the funeral service, John delivers a well-received eulogy. Danny notices a familiar face in the crowd — an old friend of his father's. It soon comes to light this man is Detective Potts, who served with Robert in the Navy and who was also with the sheriff's department when the kids were younger. He gives Danny cassettes of the interviews he did with the family following the investigation into Danny's injury.
7. John tried to make things right with Danny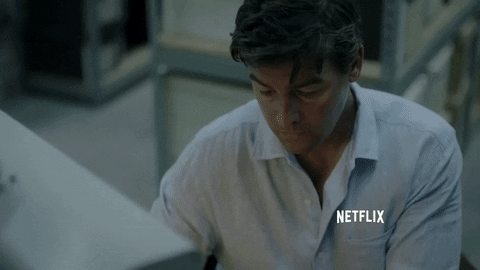 With the arrival of Det. Potts, John starts to consider things from Danny's perspective. For possibly the first time, he truly empathizes with his brother — he did have some grounds in resenting the family who seemed to band against him after Sarah's death. When Danny starts to spiral into madness following their father's death (and being left out of the will), John tracks him down and apologizes for everything. Danny suggests they take that fishing trip they never went on together, and things seem to be looking up for the estranged brothers.
8. Danny died at his brother's hand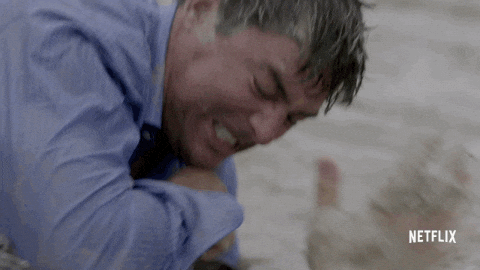 Unfortunately, after trying to hold it together for so long, John starts to crack. Discovering Danny's ties to the illicit drug-smuggling ring and realizing the implications for the family business, John and his siblings put a plot in place to trap Danny. And, since Kevin gives John a gun, also to kill him, it would appear. While John doesn't end up using the gun, he does kill their brother — on a remote beach, he drowns Danny during a heated argument.
9. The siblings banded together for another cover-up… and found out they have a secret nephew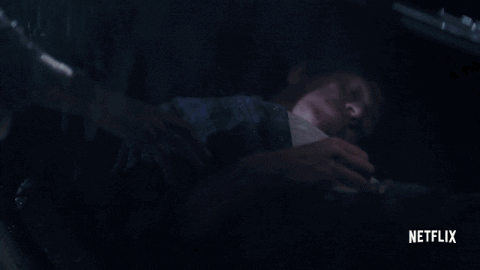 Much like they did after Sarah's death, the Rayburns close ranks in the wake of Danny's drowning. Meg hides his body in the trunk of her car while John and Kevin try to figure out what to do. They lie to everyone, of course, about Danny's whereabouts. They ultimately come up with a master plan to pin it all on Lowry, which seems to work at first. The family soon after finds out that Danny had a son no one seemed to know about.
10. Time jumped ahead two months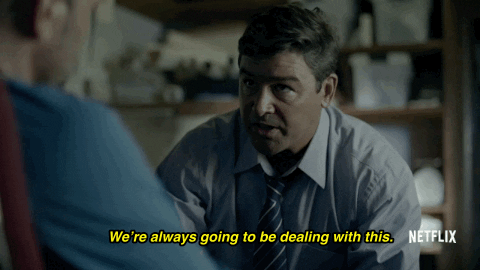 When we last see the Rayburn family, it is two months after Danny's death. Kevin is back with Belle and, in a surprisingly happy twist, they are expecting their first child. Meanwhile, Meg — since Marco left her after her affair confession — is working at the law firm in New York. As for John, he is up for Monroe County sheriff, but must go through a heavy vetting process to get the gig. We close on him speaking to a panel, and we realize the narration that started this series' story is all part of the tale he has been weaving for these decision makers. And you thought your family had drama!
More: OITNB Season 4 tackles privatization — but what the heck is that?