Didn't like Britney Spears' BBMAs performance? Then we're about to change your mind
May 22, 2016 at 11:19 p.m. ET
Some of Britney Spears' most iconic moments have happened at award shows. From the unforgettable python to her much-criticized 2007 VMAs performance, she always gets people talking, for better or for worse.
Tonight, sadly, most of the Britney talk was decidedly negative. People weren't as oddly infuriated as they were when she took the VMAs stage in 2007, but they also weren't exactly satisfied with her performance. It was just another performance, and it wasn't necessarily something worthy of the Billboard Music Awards. But is that such a bad thing? Believe it or not, it's possible to slay a song without it incorporating dangerous animals or smooches with Madonna.
More: Demi Lovato advocated for trans rights at the BBMAs like the badass she is
More: Good luck hating on Britney Spears after she slayed the BBMAs red carpet
Sure, it would be nice if Spears could always deliver sensational performances complete with over-the-top staging effects, but at this point in her career, there's only so much she can do to shock people. There was nothing outright terrible about her performance tonight, and while she initially looked like she'd rather be elsewhere, she quickly picked up the pace — especially while jumping up on massive guitars and being thrown around by the attractive guys on stage. All in all, it was a respectable performance. She definitely does not deserve the vitriol she's received on Twitter.
Although a lot of people were unimpressed by Spears' performance at the BBMAs, she did have a few diehard fans speak up in her favor. These Britney lovers adored her outfit, her choreography and her general on-stage presence.
Because, come on, how could you hate a performance with this: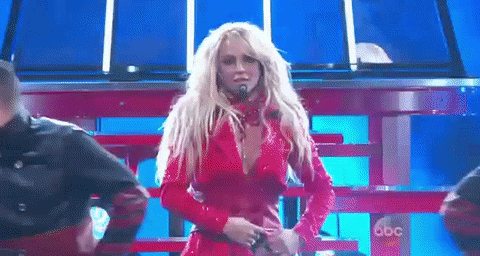 Or this: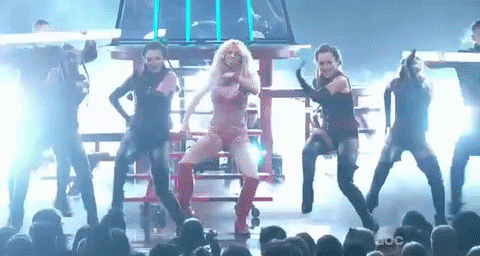 Or this: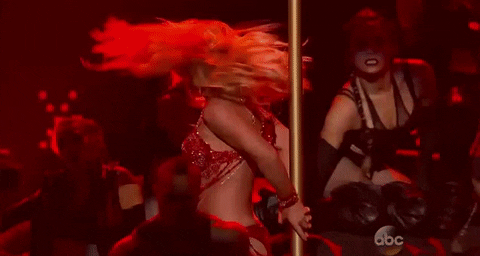 Or even this?!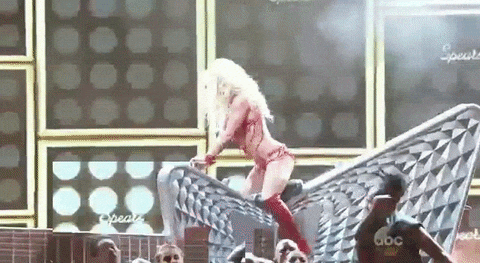 I'm always happy to see Britney Spears strut her stuff on stage, so I was by no means disappointed by tonight's performance. Yes, she seemed unsure of herself at the beginning, but so have many other stars at award shows. And yes, I would love it if she took a risk and did something truly groundbreaking, but there's plenty of that during the BBMAs. Sometimes, it's nice to see a star just do what they do best and not worry so much about being edgy. The princess of pop delivered a fun performance complete with several catchy songs, and that should be good enough.
More: Kesha's powerful BBMAs performance demonstrated why she doesn't need Dr. Luke
What did you think of Britney Spears' Billboard Music Awards performance? Should she have injected a little more excitement? Comment and share your opinion below.
Before you go, check out our slideshow below.