Another baby for Kimye?
Not so fast.
Kim Kardashian's latest Snapchat story captured a special moment in every woman's life: an unwanted pregnancy scare. In a series of photos and videos she uploaded to the media sharing app Thursday, Kardashian revealed that she had bought six pregnancy tests and was taking all of them in an airplane bathroom, because when you gotta know, you gotta know.
Kardashian captioned the photo of all six tests — from three different brands, just to be sure — simply, "Panic attack." This may be the most relatable she's ever been.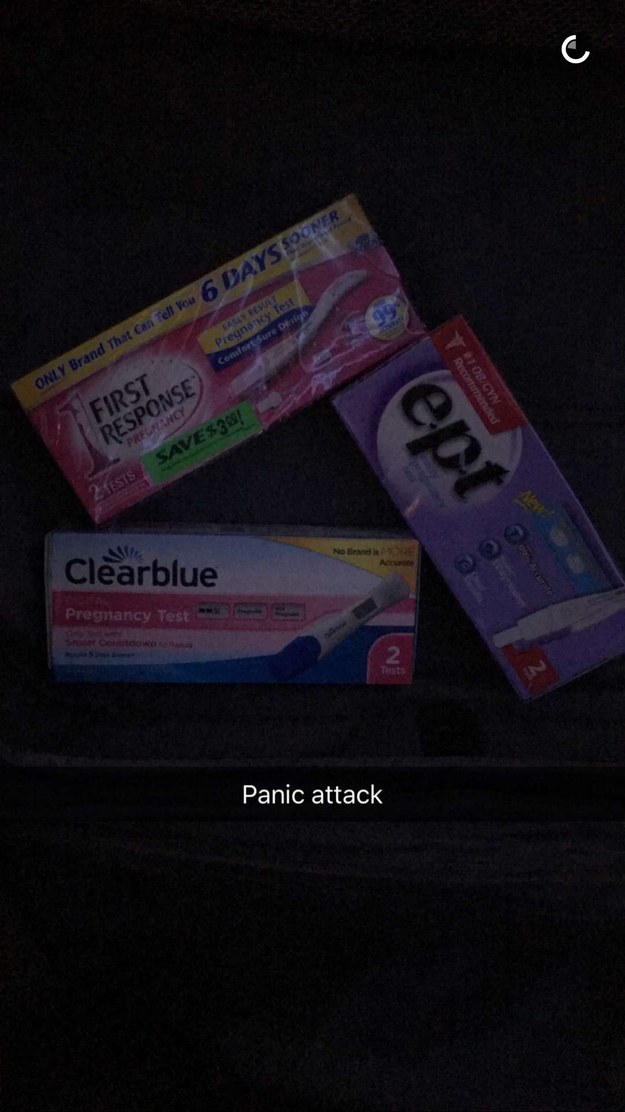 In a video taken in the plane bathroom mirror, Kardashian explained the sish.
"I'm legit in the airplane bathroom and I'm gonna take a pregnancy test, because I'm having a little bit of a scare," she admitted. "So, no big deal."
And then, of course, she kept all her fans and followers up to date on the outcome of the stressful situation by posting a photo of her pregnancy test results: not pregnant. Phew.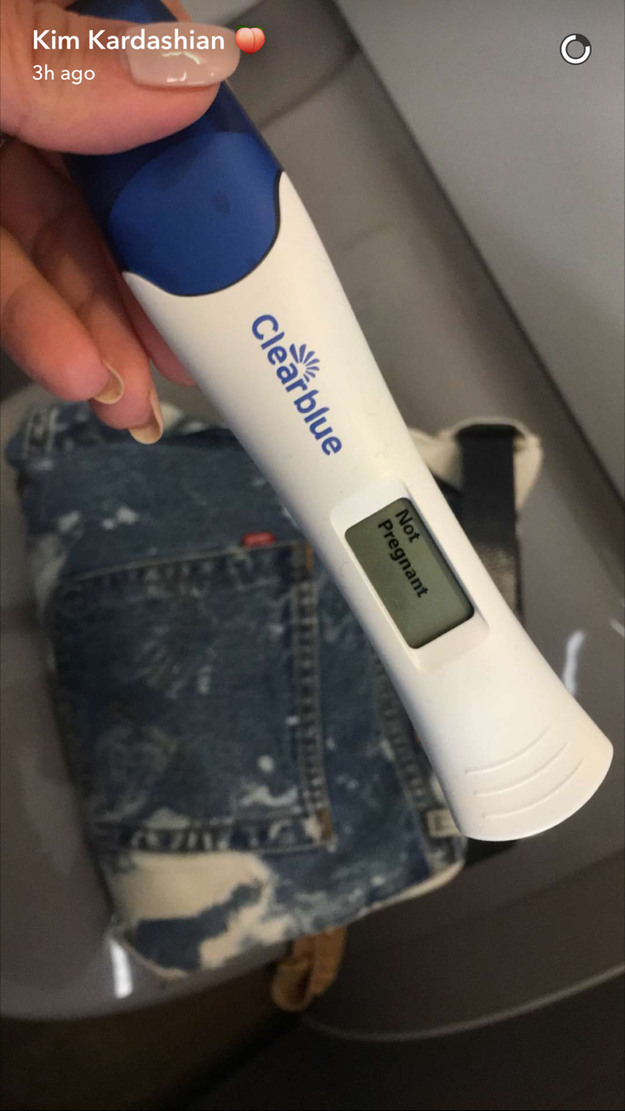 While Kardashians kids, North and Saint, are some of the cutest offspring in Hollywood, we can't exactly blame Kardashian for not being ready to become a third-time mom just yet. Saint is only six months old, after all, and Kardashian's extremely difficult pregnancies have been well-documented — while pregnant with Saint, she ended up with a life-threatening condition that caused her uterus and placenta to fuse together.
And while her husband, Kanye West, has said in interviews that he's open to the idea of having more kids, Kardashian told Scott Disick during an episode of Keeping Up With the Kardashians that she isn't sure if she even can get pregnant again after all of her past complications.
Are you hoping to see another Kimye baby in the future?