Did The Good Wife's Alicia take her slap in the face as a wake-up call to meet her new life head on, or did she sue ex-partner and former friend Diane for battery? We'll know in 12 months.
CBS has given Christine Baranski's character Diane Lockhart her own yet-to-be-named spinoff. Now, because of this new show set to launch in the spring 2017 on CBS All Access, perhaps we'll find out where life has taken her or, given the controversial series ending, perhaps Alicia will be known as She Whose Name We Dare Not Speak.
More: The Good Wife didn't end perfectly — and I wouldn't have it any other way
Quick recap: Peter Florrick was accused off hiding evidence, which happened to be bullets, while prosecuting a case when he was a state attorney. Diane's husband Kurt was a ballistics expert called to testify against him. To save her husband, Alicia must throw Diane's under the bus. She has Peter's lawyer Lucca, played by Cush Jumbo, discredit Kurt by announcing in open court that he had an affair with his young, sexy and blonde colleague also involved in the case. This made his testimony suspect, and made mincemeat out of Diane's marriage. Alicia's lucky she got off with a mere smack across the face.
More: Christine Baranski's husband Matthew Cowles dies at age 69
The new subscription series will pick up a year later, time enough for Diane to lick her wounds and, of course, get a divorce. Yes, I am making the assumption that she of the many tailored suits and bold statement necklaces has kicked her cowboy to the curb. My guess is that the all-female law firm she was going to start with persona non grata Alicia is up and running with Diane at the helm. With you-know-who out of the picture, this will undoubtedly bump sassy, one-time bond court attorney Lucca up the organization chart to second in command.
According to the network, two of the strongest female legal eagle characters on TV will be joined by new ones as their professional and personal stories evolve. A new man — or maybe many men — vying for Diane's well-manicured hand is a must. She deserves it. I also hope this extension series means we'll get to see Cary again, and be treated to the return of Kalinda as well.
More: 6 Best Julianna Margulies scenes from The Good Wife
The show, however, would be one gavel bang away from a ratings record-breaker if Diane and Lucca went up against the former Mrs. Florrick in court. Who would object to that?
Next spring can't come soon enough.
Before you go, check out our slideshow below!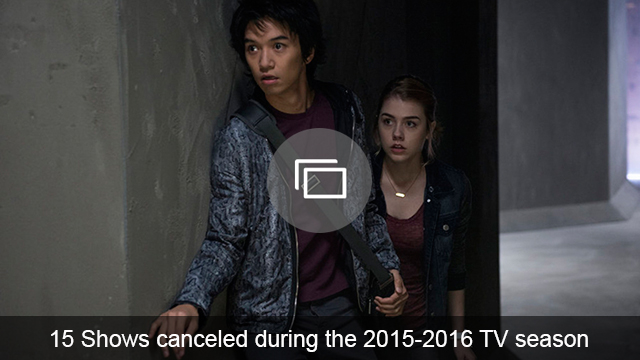 How excited are you that a little of The Good Wife lives on?