More: Feud between RHOC's Tamra Judge and her ex's GF continues
Vicki Gunvalson is seeing a dude, and it's not Brooks Ayers! The Real Housewives of Orange County star has been posting a lot on Instagram lately, and her most recent posts include two bouquets of roses sent to her by the new gentleman she's dating. If Vicki's use of hashtags is any indication, her unnamed suitor is a politician and former law enforcement officer who is really into sending her flowers, which he did twice in one week. (Way to go, mystery dude.) According to Vicki, she's taking things slow in this new relationship, which began a month ago, but that's not stopping her from documenting it on Instagram. In addition to the flowers from her "amazing man," Vicki also posted a selfie with him and another photo of the two with her sister, brother-in-law, a friend named Brian and Brian's fiancé. The picture is hashtagged "insurance convention," because we know Vicki loves her some insurance and there's no party like an insurance convention party, right?
More: RHOC's Meghan Edmonds addresses Shannon Beador's negative comments (VIDEO)
Since ending things for real with ex Brooks Ayers last August, she's reportedly been in a couple of relationships, including one with a construction supervisor named Jack Lousey, a superfan of the cowboy hat. Reportedly, the two weren't serious, but after four years with someone who lied about having cancer and hit on her daughter while she was pregnant, you can't really blame a girl for being a little gun shy when it comes to getting close to another man.
There's been plenty of talk about Vicki not being fully over Brooks, but even if this new guy is a rebound, so far it seems like she could do a lot worse. No matter what, it's good to see Vicki moving on from the garbage fire that was her previous relationship.
More: A look back at RHOC's Vicki Gunvalson's changing appearance over time
What do you think about Vicki's new man? Will we see him on another season of RHOC? Tell us in the comments!
Before you go, check out our slideshow below.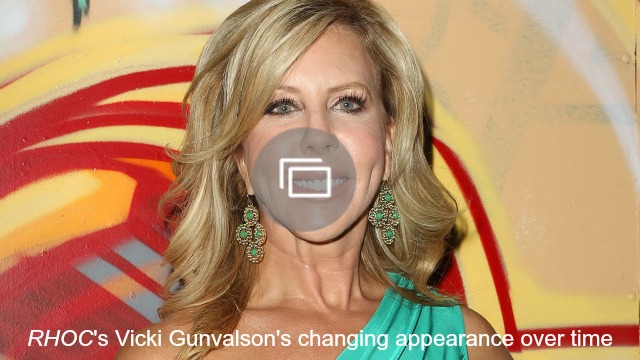 Image: FayesVision/WENN.com