Is anyone else still in panic over Tuesday's NCIS? For those in need of a refresher, Ziva got pulled into the mix of the hunt for Jacob Scott, because she may or may not be in possession of some files that can clear his name in connection to the selling of secrets to Russians. To make a long story short, not only does Scott appear to be innocent, but now Trent Kort seems to be the one who sold the secrets and framed Scott.
More: NCIS: Is Michael Weatherly saying Anthony DiNozzo Sr. is going to die?
As bad as all of that sounds, it gets worse, because it seems like Kort tracked Ziva down, who was suspected to be staying in a farmhouse in Israel, and blew up said farmhouse. What now? Is Ziva really dead? What is happening?
There's no way Ziva can be dead, because that's just nonsense. First of all, to kill Ziva offscreen and without fans coming in contact with her (and Cote de Pablo) before her death would just be plain wrong. Secondly, she can't die, because that means no more Tiva. Tony and Ziva have to be end game, right? I'm still hoping Tony's big departure includes Ziva.
Now that she's been somewhat brought back into his life and could possibly be injured or dead, maybe Tony will realize just how important she is to him. If she is alive, he just may either fly off to be with her and discover a new life alongside her. Of course, viewers will have to wait until next Tuesday's Season 13 finale to find out.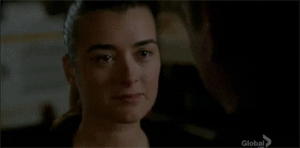 More: Thanks, NCIS, for breaking my heart with that Tony DiNozzo goodbye promo
That said, Michael Weatherly opened up during a conference call Wednesday about the whole Ziva situation that actually might make fans even more nervous for both her and Tiva's fate. Per The Hollywood Reporter, he said, "I was sort of as shocked as anyone and then as we went through shooting the last episode, every day was a series of electric shocks." He added, "The fuse has been lit and I think that you're going to be very surprised by a lot of what unfolds next week."
He even said that it will "be a very exciting time for the fans of that relationship" and "will feel very strongly that she's in the episode in a way that might be a little Shakespearian." What's that now? Is that foreshadowing her death? You know, Shakespeare did kill a lot of his characters. Regarding that, Weatherly said, "I think it's more than that. There's a lot more than that."
His dishing on the finale didn't stop there, as Weatherly also told reporters that there is definitely a DiNozzo moment that stood out to him and just might surprise viewers. So much so that he hopes fans say, "Holy shit, did you see that scene?!"
Does it involve Ziva? Who knows, but all I know is I'm even more anxious for the finale. I can't stand the anticipation to finally see exactly how Tony leaves, in addition to if Ziva survives.
Michael Weatherly's final NCIS episode airs Tuesday, May 17 at 8/7c on CBS.
More: NCIS' Tony and Ziva won't exactly reunite — but I'm not freaking out just yet
Before you go, check out our slideshow below.