Gwen Stefani and Blake Shelton may look like they have a fairy-tale romance.
More: Blake Shelton & Gwen Stefani's duet forced me to relive past heartbreak
But the executive producer of The Voice, Mark Burnett, is here to remind us that their relationship started during a pretty dark time for both of them.
"I was there in those dark moments," Burnett told Entertainment Tonight in an interview this week. "Because we were working together at the time. It was their private lives but it spills over."
Stefani and Shelton were both getting over divorces when they started dating last fall. Shelton had just split from his wife of four year, Miranda Lambert, in July, and Stefani announced her divorce from 11-year husband, Gavin Rossdale, in August.
More: Sorry Gwen Stefani: George Clooney & Julia Roberts stole your spotlight
In his interview, Burnett recalled reminiscing about those dark times with Stefani and Shelton.
"And then I said to Blake and Gwen, 'Imagine in your darkest moments if someone showed you a videotape of right now,'" Burnett shared. "'The love you have, wouldn't it be great?' And they're both smiling. It would be great. They are so amazing, they're amazing."
Burnett isn't the first to comment on the unconventional beginning of Stefani and Shelton's relationship. In March, Stefani opened up about it to the New York Times, explaining how she and Shelton found solace in one another before realizing they were in love.
"[He] had been going through literally the exact same thing in literally the exact same time frame," she said. "Never in my wildest, craziest dreams would I ever have seen this coming."
More: Anna Kendrick's dance moves in Justin Timberlake's music video are fire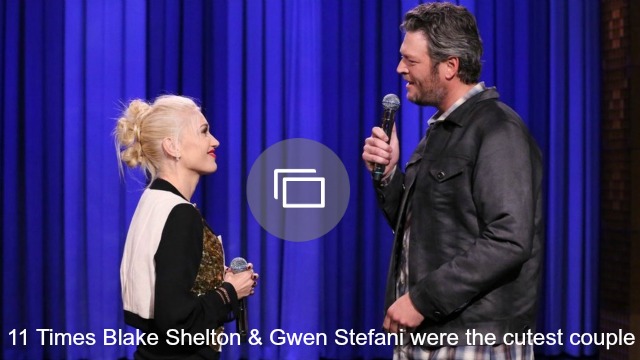 Are you surprised to read about the dark beginning to Blake Shelton and Gwen Stefani's relationship? Head down to the comments section below to share your thoughts.