If you've been on the internet in the last 48 hours, you know the big news: Justin Bieber got a face tattoo.
More: Selena Gomez makes it very clear how she feels about Justin Bieber with one act
He got on Instagram Saturday to share a shot of the new ink: a tiny cross below his left eye. According to Us Weekly, Bieber and his bud Joe Termini got the matching tattoos just before the Biebs performed an impromptu show at Manhattan's Up & Down club.
Now, thanks to Bieber's preferred artist, we know exactly what his new tat is supposed to represent. Jonboy, an artist at West 4th Tattoo Parlor in New York City, explained to Us Weekly why Bieber decided to get that particular ink.
More: Wait, that's not Rihanna leaving the Biebs' party with Leonardo DiCaprio
"Justin came in last night and decided on a small cross near the corner of his eye," Jonboy explained to the site. "It represents his journey in finding purpose with God."

It's not the first religious tattoo Bieber has gotten — he also has a giant cross tatted on his back, in addition to many other smaller pieces, like a pair of wings on the back of his neck and the word "Purpose" on his stomach, referencing his latest album.
The face tattoo came as a surprise to Bieber's fans, though, because he's previously said he'd be hesitant about getting one at his age. He told GQ earlier this year that he'd consider a face tattoo when he's "really old, not super old, but maybe, like, 40s or 50s or something."
He added, "I think if they're done right, they could be cool, but nothing super crazy all over the face."
More: Selena Gomez DGAF about Justin Bieber's lame attempts to get her back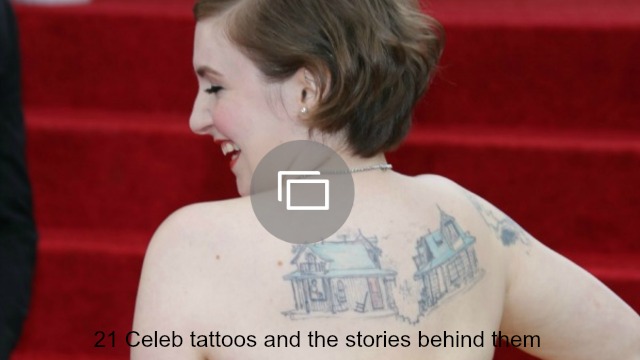 What do you think about the meaning behind Justin Bieber's new ink? Let us know down in the comments.