The first season of ABC's The Family wrapped its short run Sunday and definitely left those who enjoyed the show wanting more. Unfortunately, that's not going to happen since it was cancelled. I, for one, would have liked to see a second season and not just to get answers to so many questions.
More: Did The Family's Willa just want Ben for political reasons?
Unlike some viewers, I watched The Family through the eyes of someone who has, unfortunately, experienced the loss of a sibling. So, to say I relate to both Danny and Willa's grief over their brother is an understatement.
At just 16, my brother died in a car accident. I was only 13 at the time of his unexpected death, and not only did it flip my parents' world upside down but it also did the same to mine and my sister's. Dealing with any kind of tragedy is life-changing, but when it comes to a young child dying, well, the pain can be unbearable. When someone's child dies, it's easy and understandable for outsiders to immediately sympathize with the parents. I mean, they lost their son or daughter, which is something no parent should ever have to go through.
However, sometimes a sibling who has lost his or her brother and/or sister is overlooked and forgotten. I refer to them as the "forgotten ones" because there are many people who forget that siblings also experience grief. Sometimes even parents forget that their other children are grieving and need help, guidance and attention through this devastating tragedy. It's all part of grief, which many respond to differently. Unless you've experienced the loss of a sibling or a child yourself, all of this may be hard for you to relate to, but it's something I wish more people would try to take the time to understand.
Thankfully, I was not one of the "forgotten ones" because my parents made sure that my sister and I were always seen, heard, loved and cared for. For those who watched The Family, well, you know that wasn't always the case with Willa and Danny.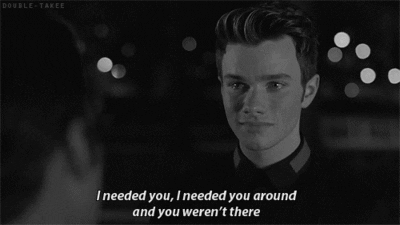 More: The Family: Who's evil and who's just misunderstood?
Obviously, my brother dying in a car accident is completely different than what Willa and Danny dealt with their brother Adam being kidnapped, sexually abused and supposedly dying during his 10 years of captivity. Also, their grief is more complicated than anything I have and continue to experience. From Adam disappearing to not knowing if he was alive or dead to Adam finally coming back into their lives a decade later to learning that he's not really Adam but another boy named Ben who lived in the windowless hole with Adam, the grief the Warrens had to deal with is on a whole other level. That said, I still sympathize with them and understand where they're coming from.
The flashbacks of a young Willa and a young Danny's home life after Adam disappeared are extremely eye-opening and the scenes I relate to the most. Their family was breaking and John and Claire were trying to cope and figure out their new lives as bereaved parents, all while Danny and Willa were somewhat left to fend for themselves.
When you go through something like the loss of a sibling, you grow up fast, which was apparent in Willa. She quickly became the leader of the family and also took on all the responsibility of taking care of everyone. Whether it was covering up her father's affair, keeping the house in order or trying to ensure Danny wasn't going down the wrong path by acting as somewhat of a replacement mother, Willa was the adult of the family. Sadly, she couldn't really lean on her parents as she tried to figure out her own feelings and grief. She saw her family falling apart and immediately did whatever she could to keep it together.
Willa didn't want to handle any more loss or tragedy than she had already endured, which is why she did the things she did. I mean, she even tried to pass off Ben as Adam. That was her way of putting her family back together and just goes to show you that even though Willa was an adult during the time she made that decision, she was really still a grieving child who needed her parents. Again, I don't agree with the lengths Willa went to achieve her goals, but I definitely relate to her on the level of her wanting everything to go back to normal and to the way things used to be.
More: The Family: Why Adam might not be who he says he is
As for Danny, he quickly turned to alcohol to cope. For him, it seemed like a big part of him felt guilty for losing sight of Adam the day he was taken. Guilt can make you feel and do crazy things, especially when you've lost a loved one. The most eye-opening Danny episode was when a young Danny was shown trying to get Claire to understand that he still needed his mom, even though she was trying to learn how to live without her son.
He felt like he was being overlooked, especially at school when other parents were showing up to support their kids during their sporting events and his were absent. All he wanted was some attention and love from his parents. As sad as that was and as hard as that may be for people to believe, it happens more often than you think. Even though my parents were and are nothing like Claire and John, I still understand Danny and Willa as a fellow person who has lost a sibling. That feeling of want, need, love, attention and support becomes even greater when your entire family is trying to cope with a tragic death, especially as a child.
Sometimes a TV series or a movie can do poorly at portraying loss, but The Family did an impressive job of showcasing the effects of the loss of a sibling and child. It's unfortunate that the series isn't returning, but I'm glad that there was even one season because hopefully viewers walked away with a better understanding of family tragedy, parents who have had a child die and siblings who have lost a brother and/or sister.
It can be easy to judge or to try to understand people during an extremely difficult time in their life, but until you walk in their shoes, you won't ever fully comprehend their emotions and actions. Here's hoping those who tuned into The Family get that, if they already hadn't.
The Family airs Sundays at 9/8c on ABC.
More: How The Family does female characters right
Before you go, check out our slideshow below.