This week, multi-hyphenate Kylie Jenner added "singer" to her list of accomplishments when she graced the world with a few heavily auto-tuned lines on the song Beautiful Day by Burberry Perry and also featuring Jordyn Woods, Justine Skye and Lil Yachty. The song samples and reworks the catchy theme song of the children's TV show, Mr. Roger's Neighborhood, and features Kylie talking to her friends, saying she's never been on a song before, singing the chorus and, painfully, using the n-word.
While she wasn't exactly showcasing Aretha Franklin vocals of Frank Ocean lyrical depth, the song was a fitting career move for Kylie, who knows that it doesn't matter what Kylie gives us, as long as it's Kylie first, product second.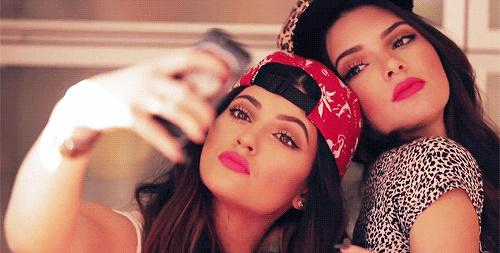 In cases like her lip kit, this mentality works well. Her glosses are as much about the makeup itself as they are about her own lip transformation, her use of the words "literally" and "so cute" and her femme fatale persona in the promotional video.
More: Kylie Jenner may have just admitted she regrets her lip injections
In this song, Kylie also gives us an extension of the person we see on Snapchat — one who is chatty and excited, who is nervous because she has never been on a song before, who loves hanging out with her friends. For these reasons, it is fun to listen to her sample, because I imagine her taking selfies and eating pomegranates (her most-often-snapchatted food) in the studio.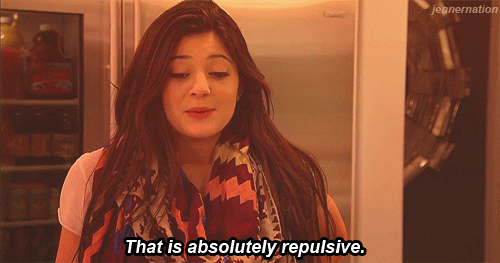 But when Kylie's persona is also one who has historically appropriated black culture and when she says an incredibly loaded and offensive word in this song despite not being black and not having had the experiences of black Americans, it becomes impossible to support her work, no matter how compelling and cohesive her brand may be.
More: Jenner responds to the 'blackface' photos, but no one cares
We certainly all have "problematic faves," celebrity crushes or favorites who have done questionable things in the past and whose behavior we sometimes excuse for the sake of their work. I think this makes sense in many situations because celebrities are under incredible scrutiny, and the reality of being human is that you make mistakes and evolve and change your mind. It is all right to accept this in our idols. But Kylie's personal mistakes are much more difficult to ignore because she makes her entire life relevant to the products she creates and disseminates, and it seems she is unwilling to interrogate her mistakes or change her behavior.
More: Kylie Jenner's glamorous wheelchair photo shoot branded insensitive
So when I find myself wanting to buy a "Literally" lip gloss because I want to hang out with Kylie and her dogs and lip sync with her, I need to know that Kylie will not casually claim cultures that are not her own, that she is selling a persona of a decent, self-aware human.