Michael Weatherly's final episode as Tony DiNozzo on NCIS is upon us. Every time I write those words, it's both painful and heartbreaking. I just can't imagine the series without the man who made me want to watch it in the first place.
More: NCIS: I'm definitely not prepared for Abby & Tony's goodbye
That said, it's still very much a reality and as the Season 13 finale approaches, more and more details are being unveiled. Actually, in two revealing interviews with executive producer Gary Glasberg with both TV Guide and TV Line, his answers about DiNozzo's departure have me extremely worried. So much so that I'm almost starting to think that they could easily kill off DiNozzo. Or maybe I'm just going to a dark place for no reason whatsoever.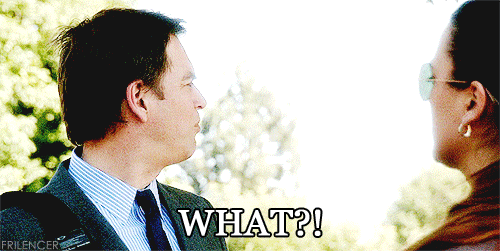 I know, I know. I don't even want to put that out there, because I'd rather focus on the positive and how I prefer to see him go, like being reunited with Ziva and living happily ever after. But after TV Line asked Glasberg if DiNozzo could die, he answered, "I would just say that he's prominent all the way through this final episode. I want people to understand that Tony DiNozzo will always be a part of this family — but they should also prepare for an emotional roller-coaster."
Glasberg also said everyone should have tissues ready. "People should absolutely be planning on some really serious, heart-wrenching moments. There'll be tissues involved. I'm very proud of the emotional resonance of what this is, even in terms of what we're filming right now in the finale."
More: NCIS spoilers: Tony DiNozzo's exit will see him put family first — but which family?
OK, well he didn't say yes or no about whether or not he will die. Plus, I think fans expected DiNozzo's departure to be emotional, because duh. However, TV Guide teased that the penultimate Season 13 episode (airing May 10) will feature "one NCIS colleague fighting for his/her life." Well, I don't like the sounds of that, and Glasberg wouldn't tell TV Guide if the agent on life support is DiNozzo.
However, he did say the following about what impacts DiNozzo's exit. "It's a little bit of everything," he said. "There are outside influences. There are issues that come up. There are crossroads that he faces. It's, across the board, something that has a mammoth impact on him — and understandably, would take that significant an impact to have him step away from his NCIS family."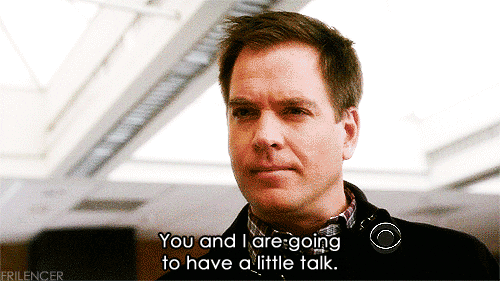 Well, that answer makes me feel a lot better, because it sure seems like DiNozzo will be alive when he departs. There's always the possibility that he'll face a near-death experience that will force him to analyze his life and impact his decision to leave. Oh, and Glasberg also said that Ziva will most definitely play a part in why he leaves.
"Tony's relationship with Ziva certainly will have an impact on his reason to depart NCIS — but just like his relationship to McGee or to Gibbs or to anybody [will]," he said. "In terms of who he is as a character, is she a part of who he is? Absolutely."
With that, I'm just going to continue to believe that DiNozzo will not die and that he will somehow be reunited with Ziva. Now I guess I'd better go stock up on tissues like Glasberg said I should.
NCIS airs Tuesdays at 8/7c on CBS.
More: Michelle Obama is coming to NCIS — will she give Gibbs a run for his money?
Before you go, check out our slideshow below.