Well, if you were debating about whether or not you should stock up on hand sanitizer and disinfectant, Containment will make sure you most certainly do.
More: Containment might be killing off major characters left and right
On Tuesday, The CW welcomed the latest series from extremely talented executive producer Julie Plec (The Vampire Diaries, The Originals). Based on the pilot, it sure looks like she has another hit on her hands. You know what else? It's another series that will both terrify you and make you never want to go outside ever again without a mask and gloves.
The 13-episode limited event series revolves around a virus outbreak in Atlanta and the city's residents dealing with the fact that their homes and loved ones could be decimated thanks to an extremely fatal virus that spreads through bodily fluids. The show is hugely about survival and stopping the virus (aka a modified version of avian influenza) before it wipes out not only an entire city but possibly the entire country if it manages to spread.
When I wasn't finding comfort in Chris Wood (he plays police officer Jake Riley) and his smile (anyone else miss him as Kai on TVD?), I found myself becoming terrified at everything else happening. By the way, never eat while watching Containment. Trust me, you won't be able to keep down your food.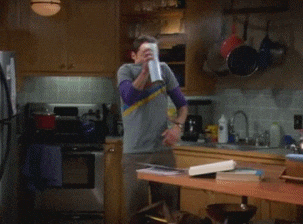 The series is legitimately the most terrifying CW creation yet. If you thought demons, vampires and evil speedsters were bad, you haven't seen anything.
First and foremost, this is something that could actually happen. Think about it. If a fatal virus were to spread through your town, how scary would that be? You are putting your life in the hands of medical professionals and anyone else in charge to figure out a cure and prevent everyone from dying. I don't know about you, but being quarantined and trying to not be exposed would make me live in complete and total fear.
More: The Vampire Diaries: Why I'm more than happy to see the show go
If that isn't bad enough, it is way more gruesome than the blood that is usually sucked and spilled on TVD and The Originals. It definitely made me think about the germs I probably come in contact with on a daily basis. Yeah, I need to start washing my hands and using hand sanitizer way more than I already do.
What makes it even scarier is you don't know who to trust. I mean, this is the type of show where everyone just might stop trusting their loved ones. How do they know if they haven't been exposed to the virus? They also won't be able to have any physical contact with their friends and family. Remember, the rule is to stay four to six feet away from anyone and everyone. That would be terribly difficult to do.
As the pilot teased with the opening scene on Day 13, it's clear things are going to go from bad to worse. Basically, it will soon be pure chaos. That's right, no vampires here to compel everyone to remain calm.
If you thought Damon Salvatore and Klaus Mikaelson were the only ones capable of giving you nightmares, clearly you never thought about the effects of a fatal virus. I think that's my cue to go put my disinfectant spray and wipes to good use.
Containment airs Tuesdays at 9/8c on The CW.
More: Kat Graham leaving The Vampire Diaries is terrible news for the show
Before you go, check out our slideshow below.