You take the good, you take the bad, you take them both, and there you have …
Dorothy "Tootie" Ramsey, from The Facts of Life, grooving on the ballroom floor in Dancing With the Stars – and proving to be a serious contender for the Mirror Ball trophy.
More: No, Maks Chmerkovskiy wasn't biased in his DWTS judging
We '80s geeks who adore Facts, which ran for nine sweet seasons on NBC from 1979 to 1988, love seeing our Tootie on DWTS. And fans who watched the sitcom from the very beginning – when The Facts of Life began as an experimental spin-off to Diff'rent Strokes – are grinning at the parallel memory. Fields' Facts character spent the entire first season on roller skates, and now, Fields is gliding across television's most famous dance floor.
The producers of Facts put the young Fields, just 10 years old when the show began, in perpetual roller skates so that she would fit in better with the older girls. They loved the actress, but just needed to add a few inches of height, and the skates did the trick until Fields grew. Tootie's roller skates, retired by the second season, made a few encore appearances in later seasons, like when the girls were cleaning out the attic.
Tootie was pretty adorable and lovable – and funny, with her trademark line "We are in trou-bllle!" – but she could be a stinker, too. Especially in the earlier seasons, we saw Tootie's gossipy and blabbermouthed streak. Tootie's inability to keep a secret sometimes damaged her relationships with her friends and roommates: bestie Natalie Green, and older girls Blair Warner and Jo Polniaczek.
More: Cheryl Burke has reason to be sorry after reckless comments about Ian Ziering
But Fields' Tootie, along with her castmates and their own flaws, grew and improved as they learned about … well, you know, the facts of life. And Tootie's bubbly and fun-loving nature made her endearing throughout the beloved series that made us laugh and cry time and again.
Watching Fields on DWTS, I could almost forget that Tootie is a fictional character. Fields' real-life personality on stage captures the effervescence of her teenage alter ego. She is jubilant, sweet, sassy and full of energy. I think I burned calories just trying to keep up with the quickstep she and her DWTS partner, Sasha Farber, did in The Jungle Book style on the April 11 Disney Night episode.
I also melted with nostalgia when Fields and Farber danced a Foxtrot tribute to the theme song of The Facts of Life, with the pig-tailed Fields wearing the maroon Eastland school uniform from the early seasons. They danced in a setting that re-created the living room at Eastland, complete with the stairs and the couch. We even caught a glimpse of Fields carrying her roller skates backstage.
More: DWTS Carrie Ann Inaba goes too far with Jodie Sweetin criticism
To make DWTS even more of a flashback, when I saw Charlotte Rae – who turns 90 years old on April 22 – cheering Fields on from the audience, I got teary-eyed. Even in real life, more than three decades later, Rae's maternal Edna Garrett still watches over her girls.
It takes a lot to get 'em right when you're learning the facts of life, as the theme song goes. I am sure it takes a heck of a lot, too, for Fields to get these complicated ballroom steps right when she is learning them from the pros and competing.
And in both the facts of life and the steps of dance, Kim Fields has gotten 'em right and provided millions of people with memorable entertainment. Go, Tootie!
Who's your favorite on DWTS this season? Let us know in the comments below!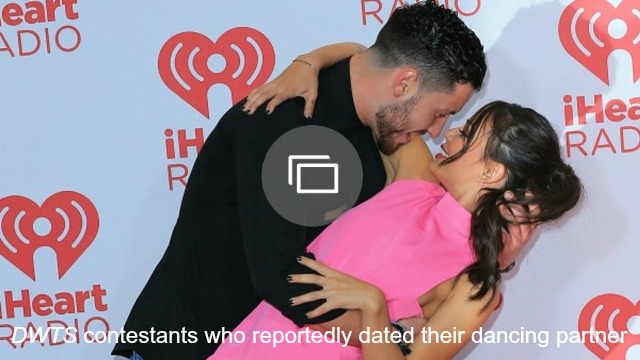 Image: WENN