Every Wednesday, we feature a female celebrity's top list of women who have inspired or helped her throughout her career. This week, Debra Messing shares the women on her list who've deeply affected her life.
1. My mom
She was always enthusiastic, optimistic, supportive and generous. She instilled in me the belief that if you study hard, [and] are disciplined and passionate, there's nothing you can't do.
More: Minka Kelly reveals the women who've affected her life
2. Holocaust survivor, Gerda Klein
I met Gerda in sixth grade through my mother. She survived the Holocaust as a child. She embodies courage, strength, compassion and wisdom. She taught me that a little girl can survive the worst of humanity.
3. Actress & former Will & Grace co-star, Blythe Danner
We worked together for years on Will & Grace. She represented my IDEAL. An actress who came from the theater, flourished artistically in all mediums, had a strong, committed and loving family and carried herself with poise, elegance, humility and humor.
More: Kelsea Ballerini has the sweetest shoutout for Taylor Swift
4. Makeup artist, Tricia Heine, from Smash, The Mysteries of Laura and many other projects
She was the person who made me see that self-care is vital for a happy life. She taught me that it wasn't self-involved or a sign of weakness to acknowledge health challenges and make it a priority to find solutions for them. Because of her, I have taken responsibility for my health and comfort, and as a result, I have drastically changed my eating habits, have taken stress management more seriously and finally found a solution for my lifelong debilitating allergies. My focus on wellness led me to discover Zyrtec, which has finally given me peace and confidence that I can do my job and enjoy my friends and family.
5. Law & Order: SVU's Mariska Hargitay
My dear friend and soul sister is a ferocious, passionate warrior of a woman. She has shown me that you can work 60 hours a week through exhaustion and remain excited and challenged creatively, be a loving and involved, hands-on mother and wife, be an effective social advocate and through it all, look for the joy in everything.
More: Law & Order: SVU's Olivia Benson has been the stronger woman on TV for 17 years
Season 3 of Debra Messing's show The Mysteries of Laura wrapped up in March, but if you missed the finale, you can watch it online on NBC. During the hiatus, Messing will be filming the remake of Dirty Dancing and partnering with Zyrtec to help others find relief for their allergies so they can get back to the things they love doing.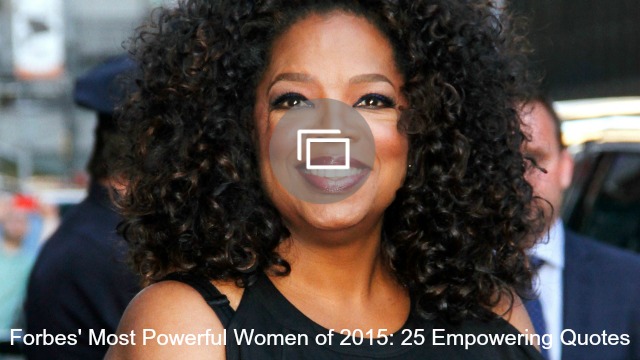 Image: WENN